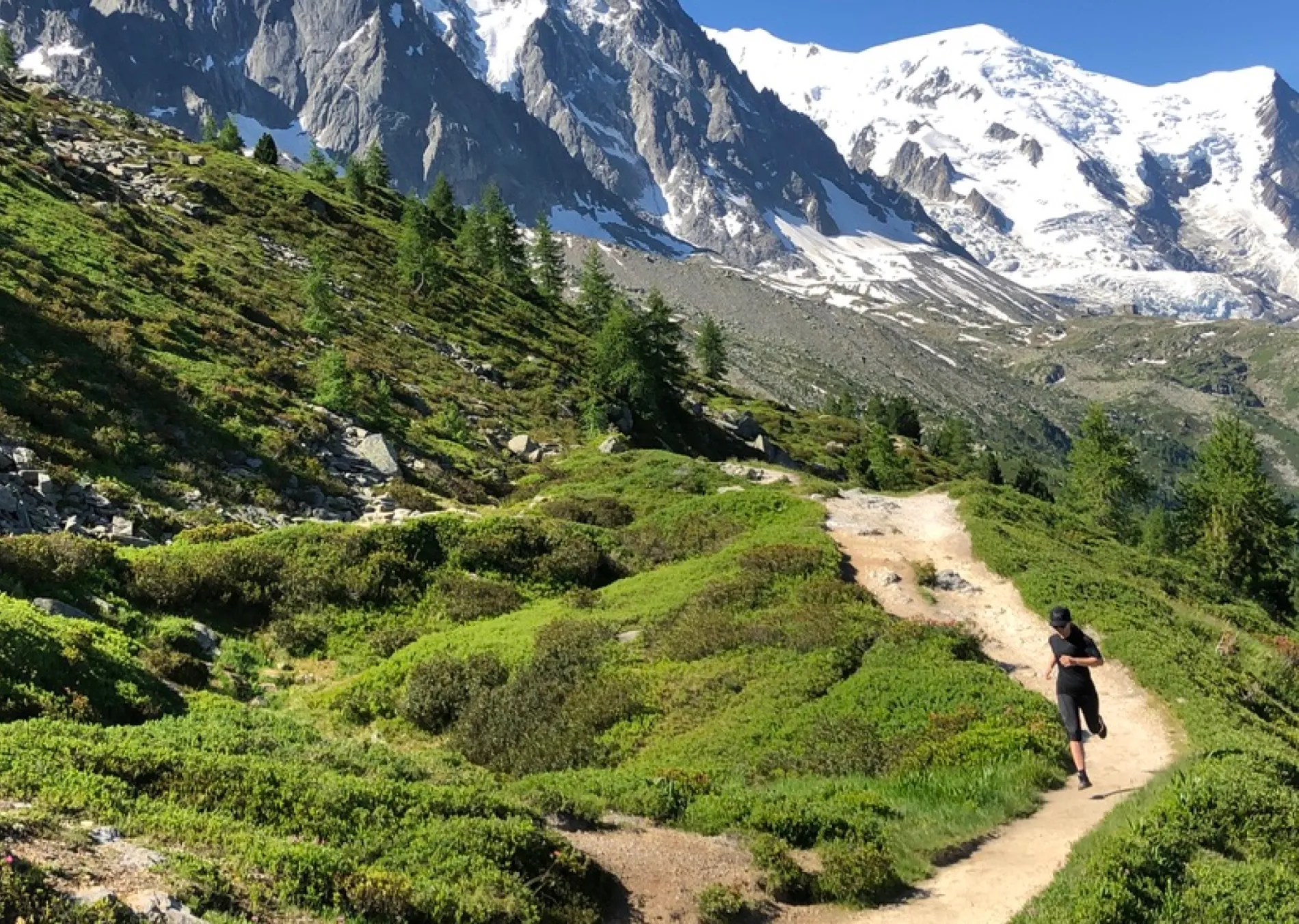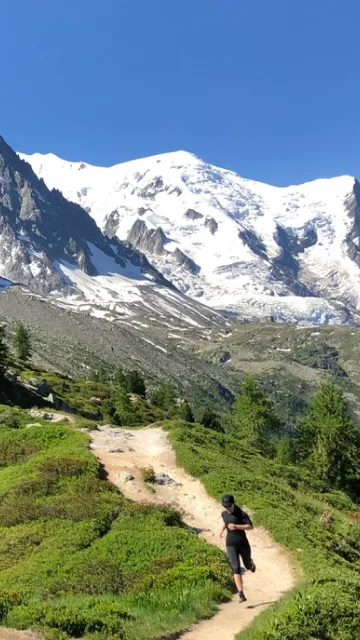 How to become Canada's most trusted brand
Mountain Equipment Company (MEC) was just recognized as Canada's most trusted brand. (They tied with COSTCO but let's not just focus on that). To put this in perspective, other brands in the active lifestyle space that made the Index's Top 50 most trusted brands were Columbia Sportswear (number 3); The North Face (number 12) and Patagonia at number 15.
So, how do you become the country's most trusted brand? What does that say about the brand's meaning in the hearts and minds of consumers? How can other brands learn from MEC? I have a lot of questions and was fortunate to get some answers from Michele Guimond, MEC's Vice President of Marketing.
First, some facts on this study. The Gustavson Brand Trust Index (GBTI), established in 2015, explores consumer trust, the factors influencing it and the brands that excel in building it.
A few facts about Michele
Michele leads the group that's responsible for sharing the MEC brand with the world. A dedicated people leader, she's known for her ability to build strong culture as well as strong teams. She's been a proud MEC member for ages, and she brings a depth of skills in brand strategy and operations to her role.

Before MEC, Michele led marketing at top-tier retail brands going through periods of rapid growth (including Arc'teryx and Aritzia). As a leader who's also a creative at heart, she believes in the power of good storytelling and leading with high-quality creative to elevate a brand.

One of her favourite aspects of her work is how it links with her love for the outdoors. She's an avid backcountry skier, downhill mountain biker and trail runner, and she spends every opportunity planning adventures outdoors.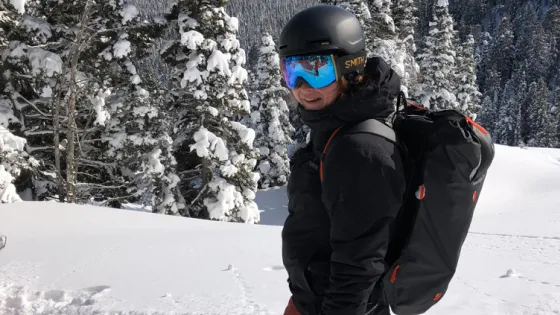 Origin: First off, congratulations Michele! MEC moved from 8th place to first place. Can you tell us what you feel are the levers MEC pulled to build brand trust and win the hearts and minds of Canadian consumers?
Michele: I, like many Canadians, grew up with MEC and was very passionate about it as a Canadian retail icon even before I began working here.  When MEC transitioned from Co-op to Company, it dropped down from the top spot as Canada's most trusted brand which it had historically held. The last 3 years has been a journey and of a lot of hard work from all the teams to really refocus the business around its core pillars;

People -nurturing our internal teams and their passion for the outdoors in support of providing the best expert staff.
Planet – We have tougher and unified goals from our global emissions announced through a climate action plan and our product.
Product – we consistently challenge ourselves to make relevant innovative product at prices that are unmatched by our peer set.

I think a lot of people were looking at MEC following the transition, waiting to see what would happen. We are so grateful to receive this award as it honours all the hard work that was done to ensure that MEC has continued to deliver on its 50+ year legacy and promise. So many people are passionate about MEC and want to see it win. And we are all glad to see the business thrive and increase its loyal membership that continues to see MEC as their first point of call for all their outdoor needs.
Origin: In this time of inflation and rising concern over spending, how do you imagine MEC provides value to Canadians? Is it a discount strategy or something deeper?
Michele: It is something deeper. When we think about the term value, it goes beyond just price. When household spending is stretched people want to know that the product they are purchasing is durable, versatile, has an environmental / sustainable element and comes at a fair price. People want to buy once and buy right and know they are getting a piece of gear they can have for the long run that suits their needs. Family camping is a good example, it can be a large initial investment and a daunting one to figure initially. If a family that has never been camping before walks into an MEC store they will be guided through options by expert staff to set them up with the gear they need, at an extremely competitive price point. Our in-house brand MEC Label and the design team, is consistently challenging themselves to make products that are technically advanced, sustainable and at a price point well below that of other brands in the same category. Having the design team as a bunch of local outdoor gear heads means they know what features matter and what features simply add cost. We want to offer everyday value at a price that members can trust. We also stand by this by offering price matching and of course our long-standing Rock-Solid guarantee. If you are a member and you are unhappy about a product because it did not meet a quality standard or use, you can bring it back, under certain terms.
Origin: We all know that MEC has a real commitment to justice, diversity, equity and inclusion as well as sustainability. How important do you feel the brand's ethical business practices play in winning trust? What would you say you're most proud of on this front?
Michele: Absolutely. I think it's great that modern consumers are holding brands accountable to ethical and sustainable business practices. Sustainability and ESG are not bolt-on or new concepts for MEC, it's part of the DNA of the brand and business. When I look around at the expert staff in our retail stores, we are a wonderfully diverse group of people united in our love of outdoor adventures. Our stores are also some of the most efficient in the country and we are continuing to push our goals in emissions targets. This year we released our Climate Action Plan and our goal will be to cut our emissions by 55% by 2030 and 90% by 2050. 
Making this transparent and sharing this journey with our members is so important. Making these goals central means everyone in the business is accountable and rallies around. This is what I believe is super important to operating with purpose at an organizational level. I have no doubt this has an impact on the award and how our members perceive us, also how our staff and potential future staff perceive us as an employer. This year we were also recognised as one of BC's Greenest Employers.
Origin: I don't know about everyone else, but for me, a trip to MEC is usually always paired with a desire for advice on gear. Customer service must play a key role in building trust and I'm curious how you build that, if it's a key differentiator, and if you have any advice for other retailers?
Michele: You are absolutely right. MEC is about providing a breadth of choice and options. It's kind of like we are the candy store of the outdoors. With that said, as I mentioned earlier, that can also mean the choice can be daunting. That's where our staff experts come in.  Our staff have always been the "secret sauce" of MEC. The reason the experience in stores has been so different is because you actually get to speak to someone who bikes, skis, paddles, climbs and hikes. 

As a purpose-led brand we need to continue to build and nurture programs that support our staff getting outdoors and living their passion.

This includes today:
Gear Testing Days – There's nothing like learning about 3-ply Gore-Tex on a 6-hour hike in the rain!
Field Experiences – These are trips and activities, paid for by MEC, that our retail staff can participate in to develop new skills, get outside, and try out gear.
Rad days – Are paid days off for going on your outdoor adventure of choice. Or as I like to call it, calling in well!
Origin: Finally, from a purely marketing perspective, what are some of the ways you feel the brand is working to build trust?
Michele: In all honesty our marketing mix is a modernized version of what it has always been: inspiration for getting people at all levels outdoors. This involves a mix of helpful navigation and education with a dash of fun. While we take product, the environment, and our passion for the outdoors very seriously, we don't take ourselves too seriously. It means we can stay inclusive and have transparent conversations with our members. Our marketing is really a mirror into our culture and ultimately that also nurtures trust,