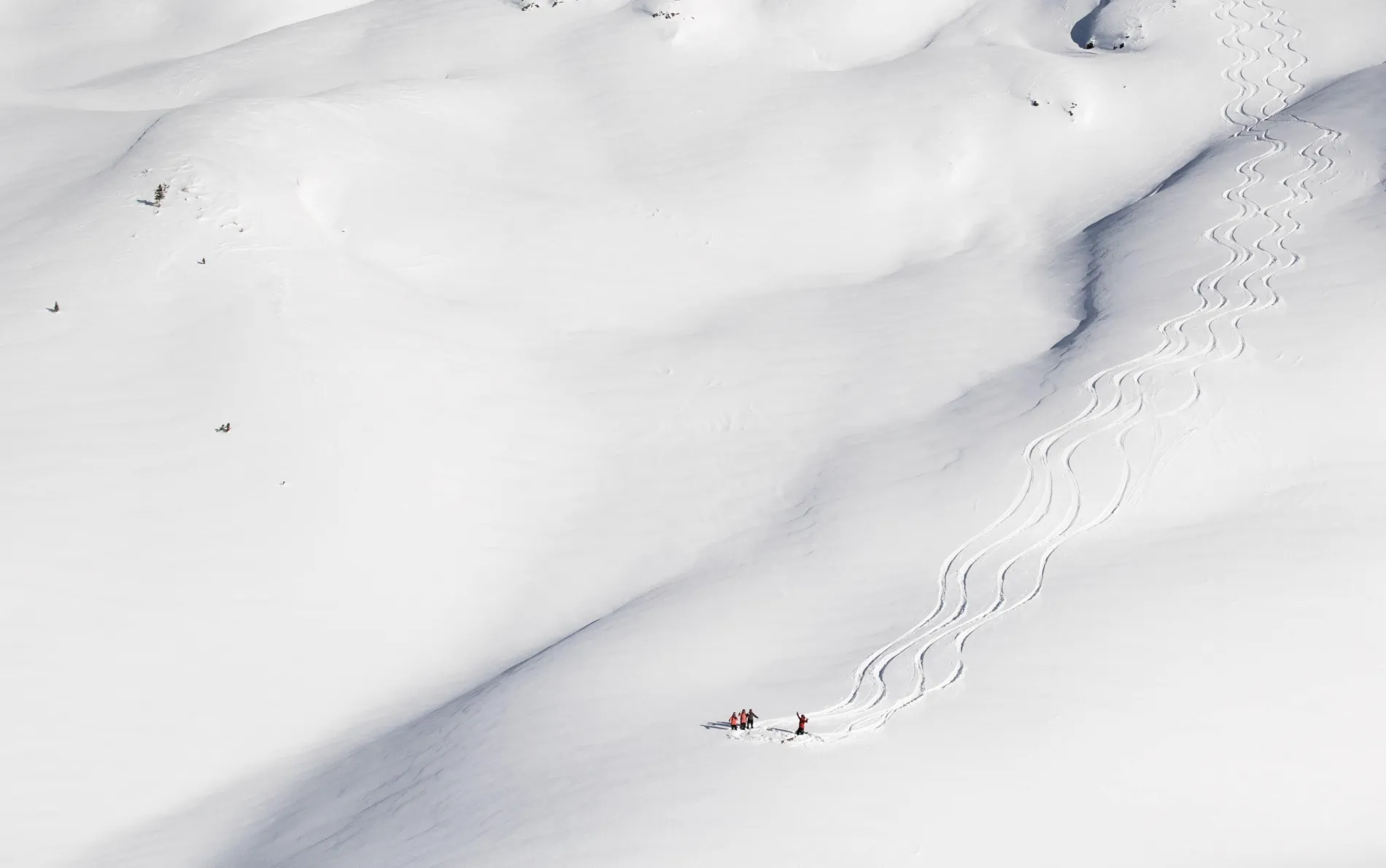 Mike Weigele Helicopter Skiing
Services
Digital Experiences
We'll match your needs with the best digital option, not necessarily the newest or flashiest innovation. Because we believe in using the digital landscape to bring your brand to life in its most compelling, authentic form, no matter the size of the screen or where it's seen.
Website Design + Development
Our approach is constantly evolving. Mobile first and responsive, every project is inspired by deep insights from the outdoors and guided by a belief that user experience is fundamental to both meaningful brand impressions and frictionless conversion.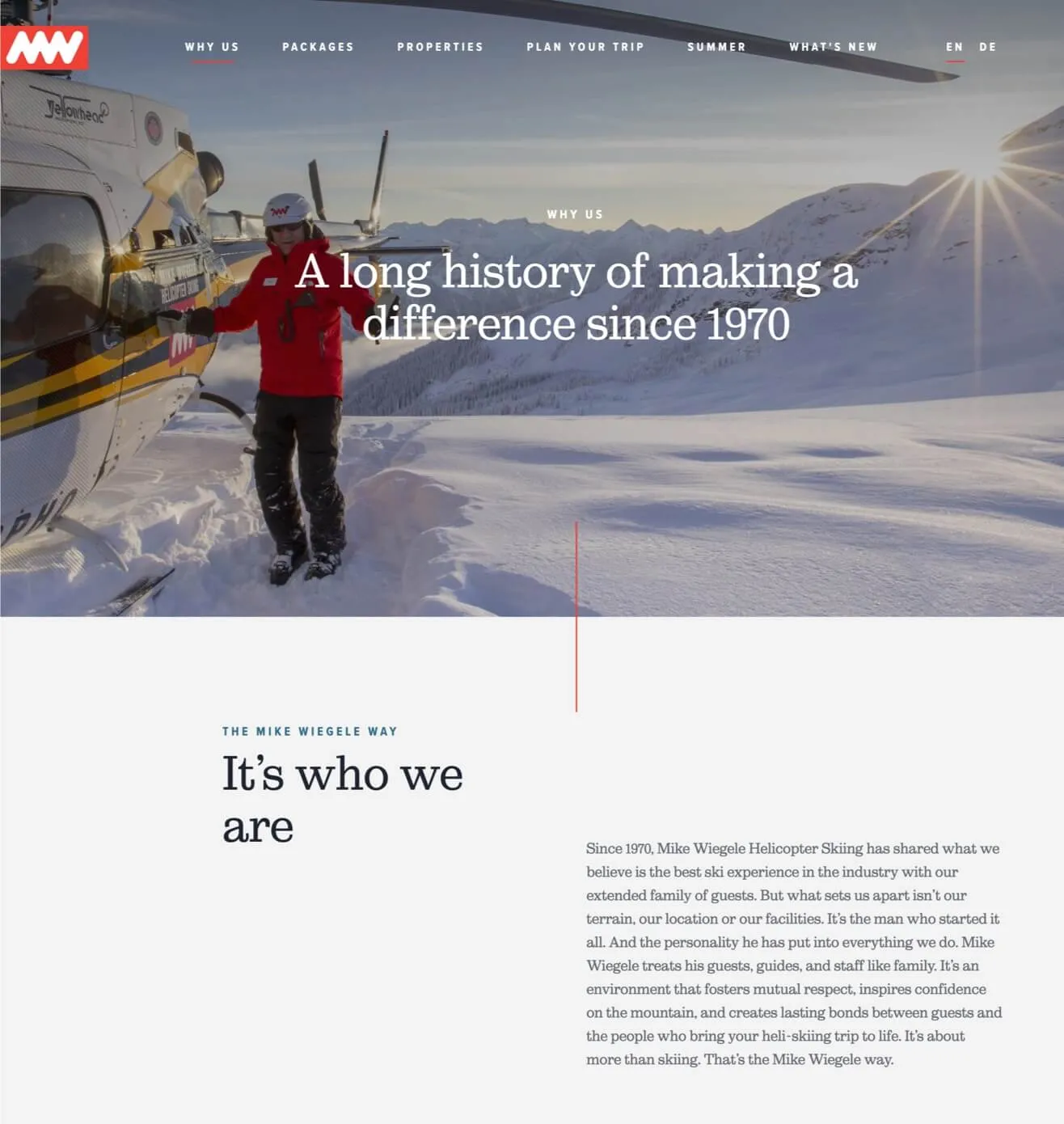 Ecommerce Solutions
Building meaningful relationships with every visitor is the goal, conversions are just how we measure success. For every project, our bespoke approach elevates the user experience with storytelling and ensures your brand comes to life in a thoughtful way. Every decision is informed by metrics and analytics from kickoff through implementation, maintenance and optimization.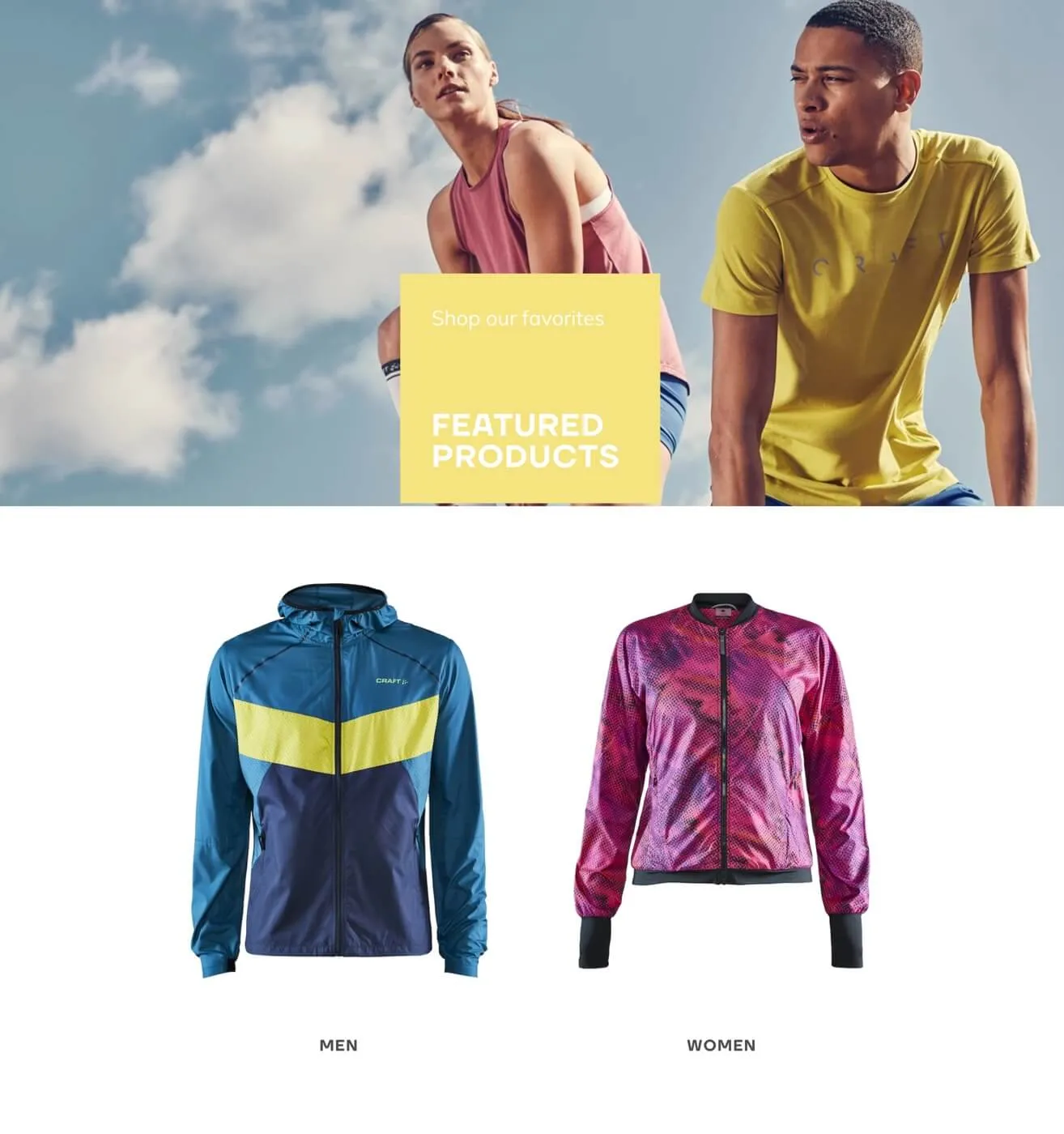 Digital Storytelling
We're always on the lookout for the newest and most exciting digital innovations to bring our partners' brands to life. But we're not in it just to make a splash. And we won't waste time on ideas that waste money. We work hard to find the most innovative, effective and valuable digital solution for your business.
My experience with Origin was (and remains) that they can do what they commit to and are well versed at applying their experience to a project in a creative and strategic way. It's fun to collaborate with people who enjoy their work as much as I enjoy mine.  And I thoroughly enjoyed working with Origin.  Since launch, we've gotten a lot of positive feedback on the look and on the functionality, and in terms of results we are reaching our goals.
Tracy Chang
VP Marketing, Squaw Valley