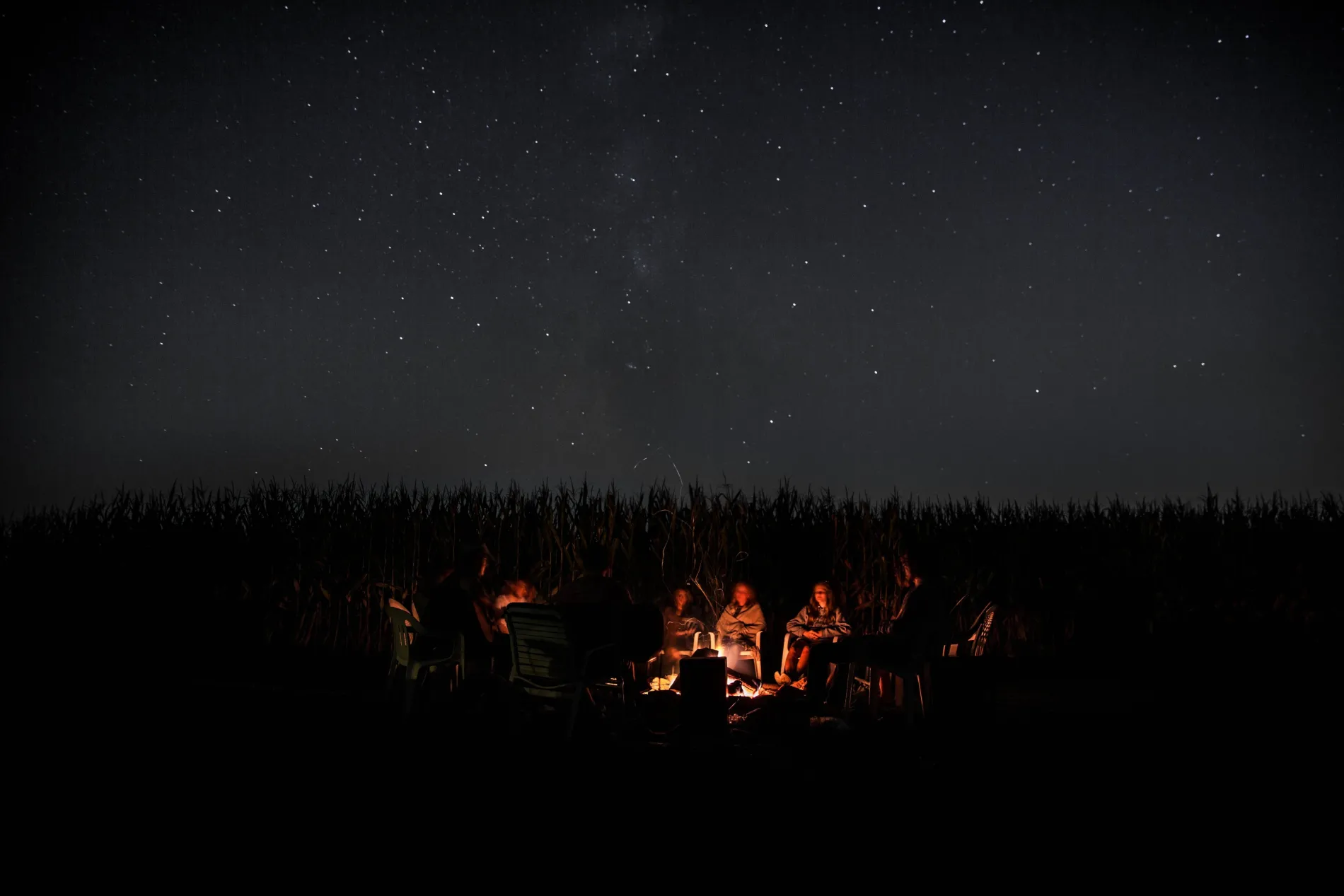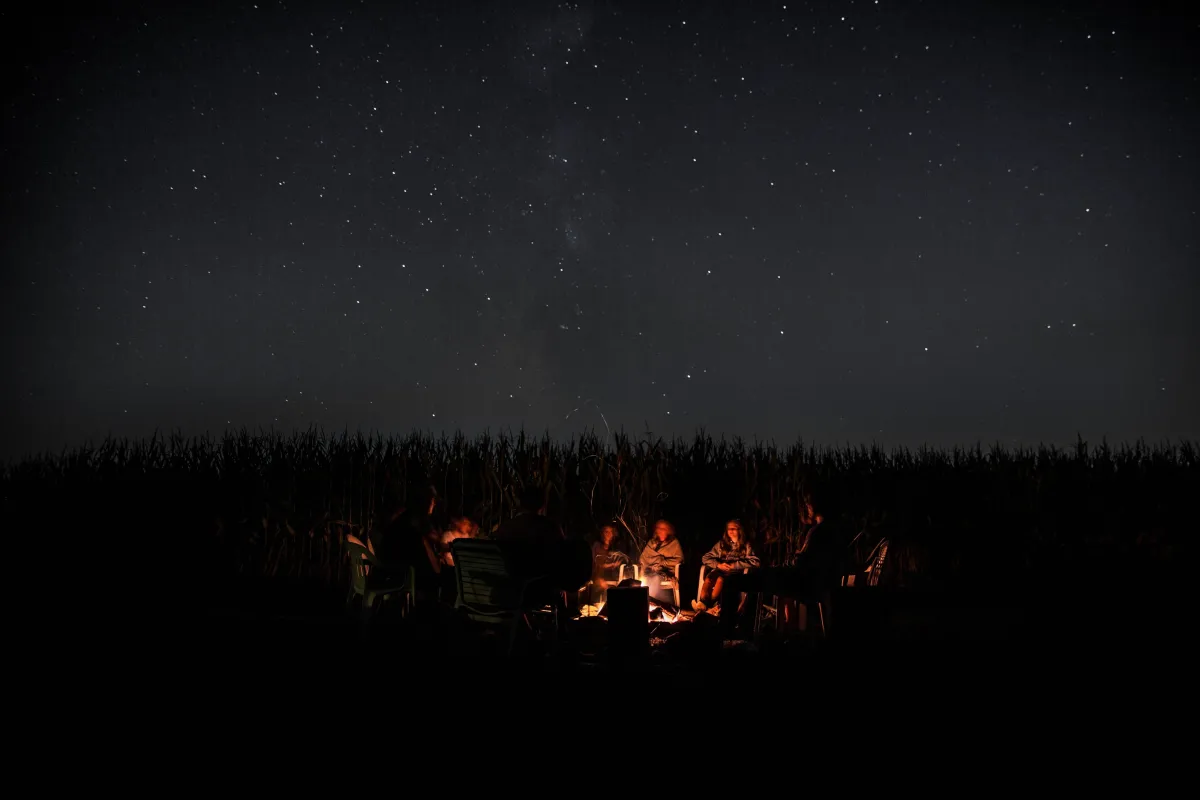 How to (effectively) use storytelling as a means of impacting behaviour
Storytelling is as old as time. It's the art of conveying a message, idea, or experience through a narrative structure that captures attention and evokes emotions. It can take many forms – from oral traditions, written works, visual media, and performance art.
It can also be a powerful tool to influence perceptions of your brand and impact behaviour, but it also needs to be strategic. In this article, we'll dig into the power of storytelling and how it can be so much more than words on a page.
Storytelling Framework
It's so simple, right? All you need to do is reach the right person, at the right time, with the right message, in the right channel. Yeah, ok, so it's not quite that simple. Let's break down the parts of how to tell a compelling story, one component at a time.
Audience - Know who your audience is, first and foremost. In other words, who do you want to reach? This is critical, because knowing your audience allows you to dig into what they value and to hone in on insights that are unique to them. This will ensure your story resonates with them on a deep human level by fulfilling a need, or expressing a truth.
Choose Your Channel
Instagram
Aesthetically driven, disposable content, simple visual stories, best for building awareness/engagement
Facebook
Largely a pay-to-play environment, ideal for teasing bigger stories with short "trailers", ideal for starting conversations or discussions
YouTube
Works well for high production value branded entertainment in a variety of lengths from short-form (1-2m) to feature length content (10-20m) 
Email Marketing
Treat as a fleeting medium, communicate your point in the subject line and in the first few words, drive a click through to a more appropriate storytelling medium
Paid Advertising
Interruptive advertising, especially banners, can be used to drive an immediate action (watch, volunteer, donate, etc.), but not for storytelling
Owned Channels
Consider creating a dedicated home for storytelling content on your website, blog, media house, etc.
Channel - People have different media consumption habits in different storytelling channels, each of which accommodates (or encourages) a different storytelling style. In other words, it's imperative to customize the format of your story to match the context of the channel. Think about how someone engages with social media (such as Instagram reels) versus longer form or episodic YouTube content. It's a very different consumer experience and expectation (it's often a very different consumer, also).
Customer Journey - Not all audiences are familiar with your brand and this needs to be considered as you craft your story. Are you trying to simply create awareness for your brand with an audience that doesn't know you? Are you looking to entice an action or build loyalty with those that do? Understanding where your customers' are in their journey with your brand will help you determine how to craft your story.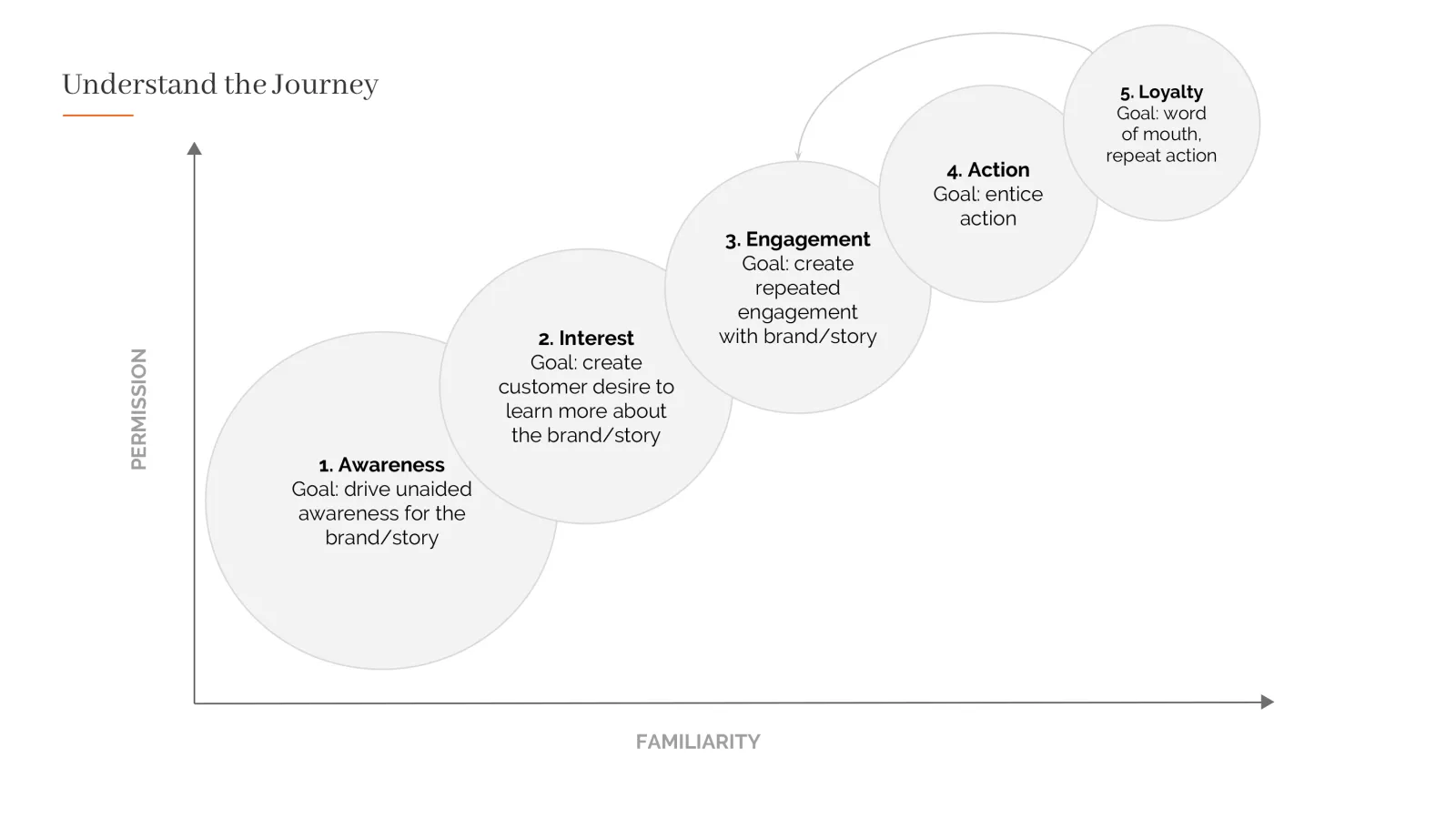 An example
One excellent and well-known example of storytelling as a tool to influence people is Martin Luther King Jr.'s famous "I Have a Dream" speech. Delivered during the March on Washington for Jobs and Freedom in 1963, King's speech effectively used storytelling techniques to convey his message of racial equality and civil rights.

He painted a vivid picture of a future where racial harmony and justice prevailed. He captivated the audience by invoking powerful imagery and emotional language, inspiring them to envision a better world. Tapping into the hopes, dreams, and aspirations of millions of people, his speech transcended mere rhetoric and connected deeply with people. Indeed, it continues to be a source of inspiration today and likely will be for generations to come.
An example in traditional advertising
But what about storytelling in marketing? A memorable, ear-worm-worthy example is the "Dumb Ways to Die" campaign by Metro Trains, a public transport company in Melbourne, Australia. The brief was to promote railway safety and to reduce the number of accidents caused by risky behaviour around train stations and tracks.
The campaign told a story about a group of characters who engage in various dangerous and foolish activities, such as "selling both kidneys on the internet" and "taking your helmet off in outer space." The video's playful and humorous tone helped to capture the attention of a wide audience, including young people who may not have been receptive to traditional safety messages.
The "Dumb Ways to Die" video went viral, generating millions of views across multiple platforms. In this instance, engaging and entertaining storytelling helped to communicate an important safety message in a way that felt fresh and interesting. The campaign was recognized with numerous awards, including five Grand Prix awards at the 2013 Cannes Lions International Festival of Creativity. Successful? You could say so.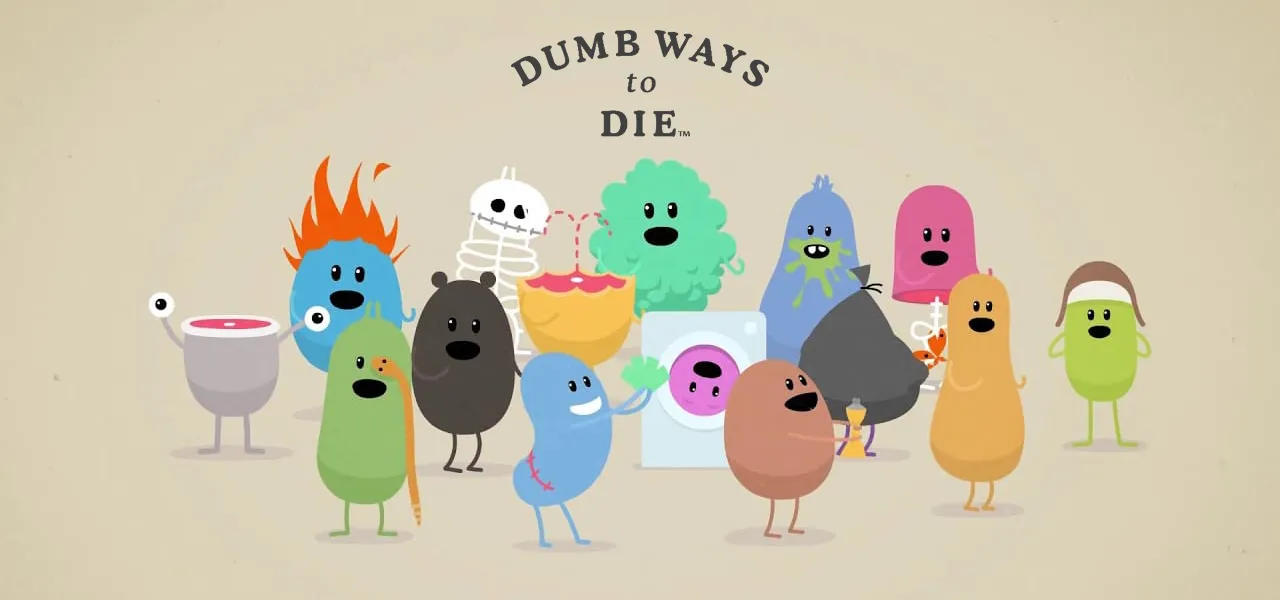 An example in marketing for the outdoor industry
America's national parks are as unique and varied as the people who love them. To celebrate their centennial anniversary, the National Park Service launched the "Find Your Park" campaign with the goal of engaging a broader audience and inspiring a new generation to connect with nature. It evoked a sense of wonder, adventure, and appreciation for the country's national parks by featuring a series of visually stunning videos, photographs, and written narratives that showcased the diverse landscapes, wildlife, and cultural heritage found within the parks.
The storytelling aspect was brought to life through personal anecdotes, historical references, and emotional narratives from park visitors, rangers, and experts. Capturing the unique experiences, challenges, and transformative moments people had while exploring the parks and highlighting individual journeys and connections. The campaign encouraged viewers to imagine themselves embarking on their own adventures and discovering the beauty of the outdoors.
People were invited to share their own park experiences using the hashtag #FindYourPark, enabling a collective narrative to emerge. Through the "Find Your Park" campaign, the National Park Service created an emotional bond between the audience and the natural landscapes.
Final thoughts
Whatever story you decide to tell, you want to make sure that it is relevant to your brand and your desired audience. Start with a strong foundation – know how to define your brand – and get clear on who your audience is. Then you can get into the work of crafting your story narrative and deciding the best ways to distribute it. At Origin, storytelling is a big part of our work, and we love hearing them. Tell us yours.