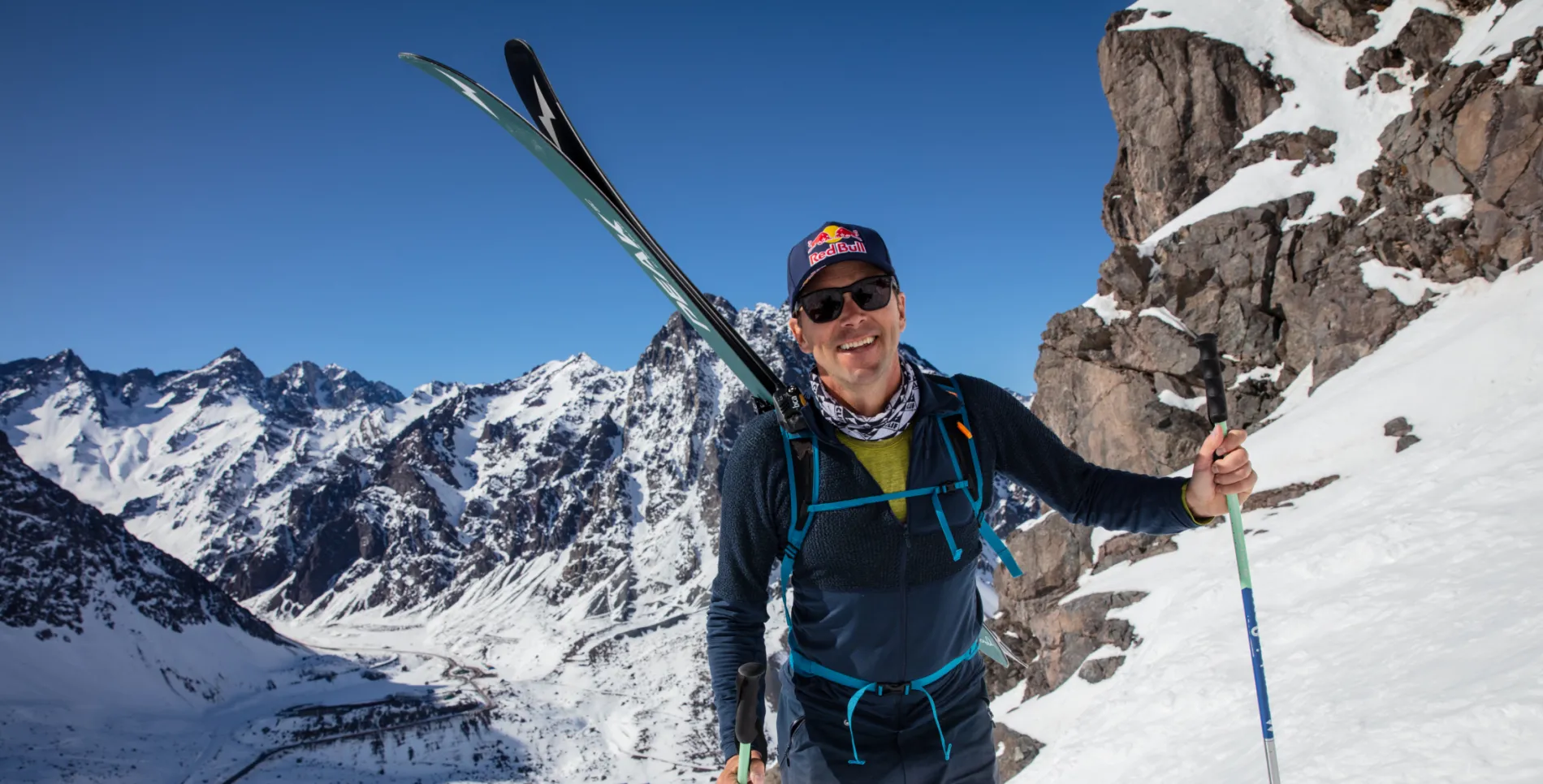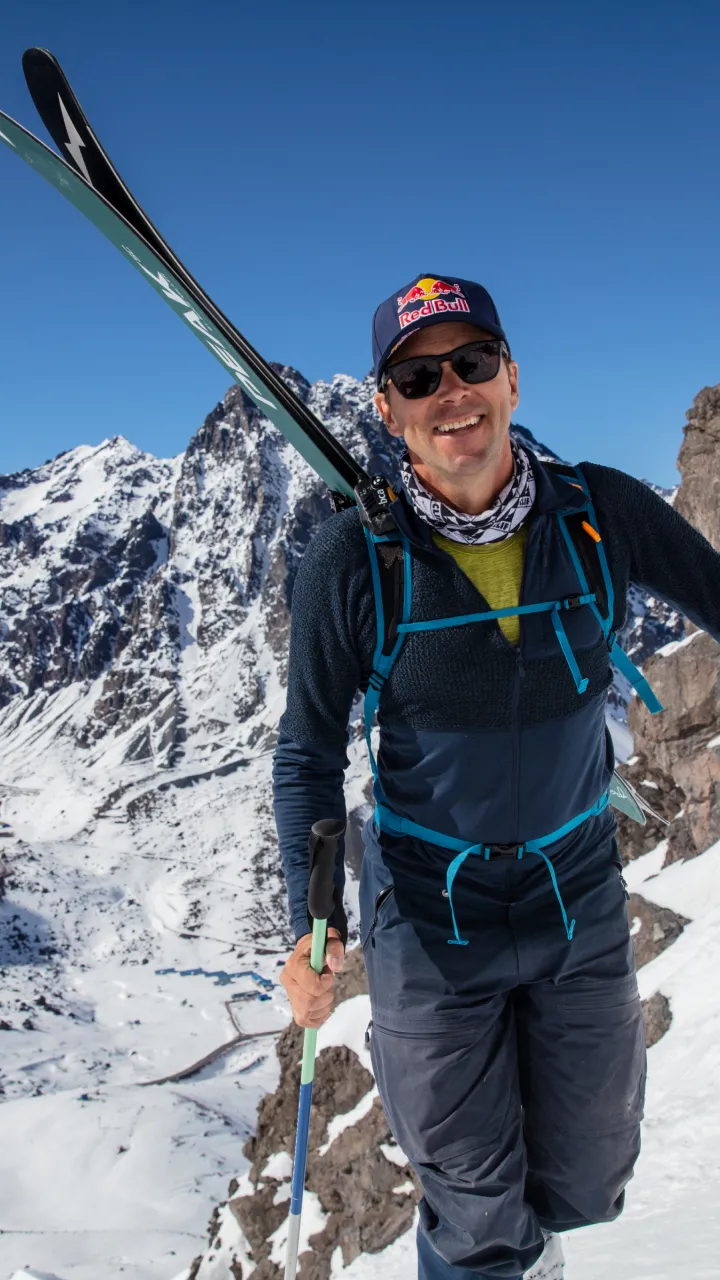 Peak Experience: a conversation with Peak Skis' Chris Davenport
When we heard that Chris Davenport had joined Peak Skis, the new all mountain ski brand founded by Bode Miller and Andy Wirth, our interest was, well, piqued. After all, when it comes to big mountain skiing, Davenport is an institution; he's been in the game for literally decades, and had a front row seat to the evolution of an industry. We decided that his move to Peak was a perfect excuse to sit down with him to get his take on the state of skiing, and to hear more about what's coming from him, and from the brand. 
 
Disclaimer: Peak Skis is an Origin client
Origin: Tell us more about your role with Peak Skis. How did this come about?
Chris Davenport: I have been friends with Peak Skis founders Bode Miller and Andy Wirth for years, and when they told me some time ago that they were working on a new ski brand, it definitely piqued my interest. After fifteen years with Kastle Skis I was actually thinking about a move and a new challenge, and for me the move to a new, startup brand makes a lot more sense, and is a lot more fun, then moving to an old, large, established brand.
Origin: What is the greatest change you have noticed in the ski industry?
Chris Davenport: Sadly, my answer to this question is the thing I notice most these days in the ski industry is lack of change. I feel as if there are a lot of "status quo" operations happening in retail, products, and resorts. Most companies are risk averse and won't try anything that might impact the bottom line. While there are certainly brands out there doing good things in the climate and sustainability space, and in the DEI space, I don't believe we are seeing a ton of real innovation these days.
Origin: What change(s) do you hope to see?
Chris Davenport: I absolutely want to see our industry step up involvement in the climate fight.  We have to do more as an outdoor industry, and this means putting values first. It blows my mind that we still elect politicians who either deny that global warming is a problem, or are unwilling to do anything about it. This is one of the many reasons I have worked with Protect Our Winters for so long. I also want to see our sport become more equitable and accessible. Skiing is too expensive, and too elite in many ways. And this is trending in the wrong direction. I could write pages more on this question, but suffice to say we are a country of more than 50 million active outdoor recreation enthusiasts, so we should be able to mobilize and create more positive change today and for future generations.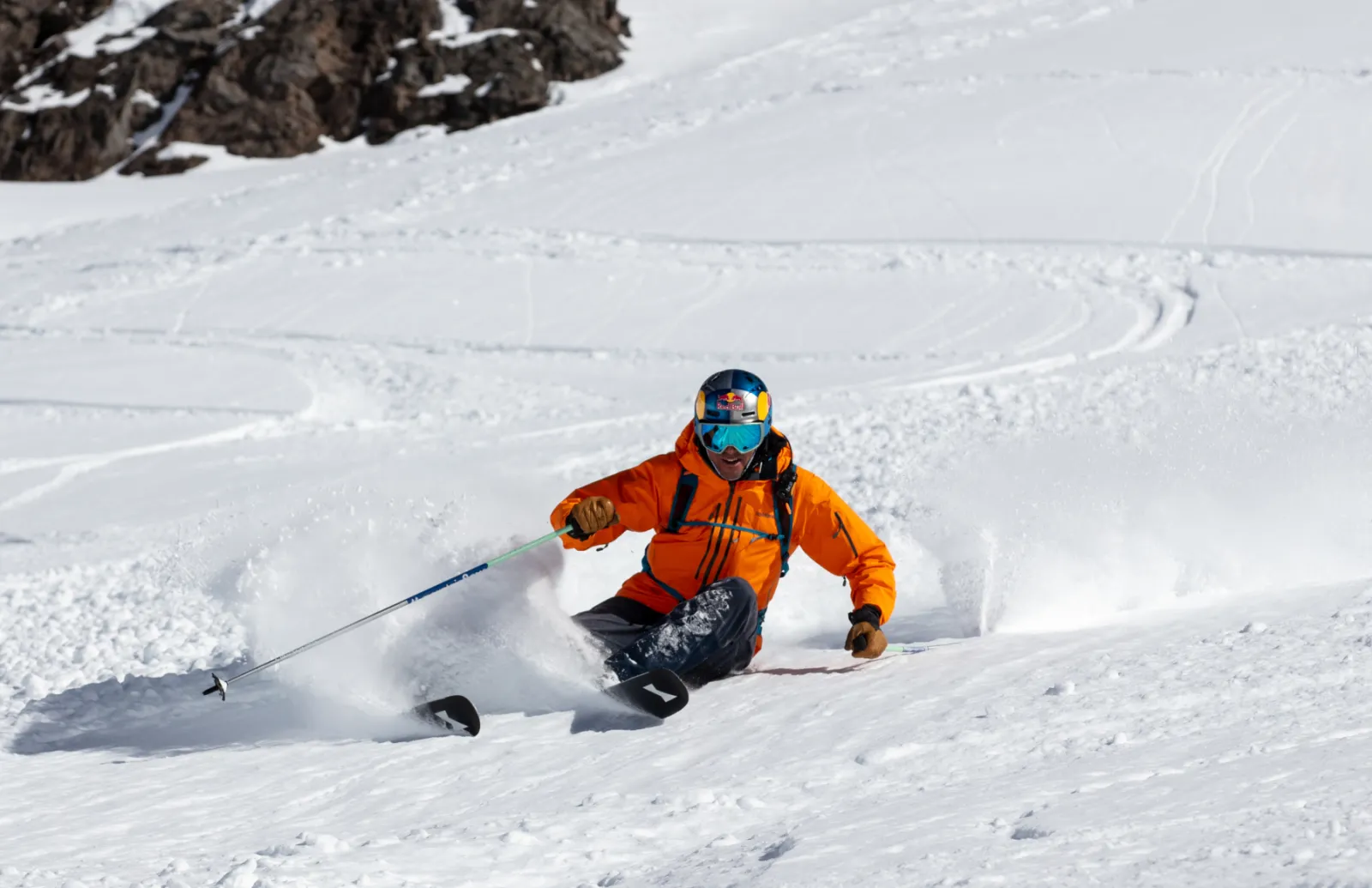 Origin: Where do you see Peak fitting into the market, and what type of skier do you think will be drawn to these skis?
Chris Davenport: We at Peak want to be THE ski brand for passionate skiers… people who ski a lot, and if asked to describe themselves in one word, they may answer, "skier". Price wise we will likely fall in the middle of the market, certainly not in the upper tier. And most importantly we want to attract skiers because we are different and are doing things that haven't been done before. This could be with our manufacturing, our approach to marketing and storytelling, or the actual products we deliver. We aren't here to just be another ski brand with some cache, we very much want to shake up the ski market.
Origin: Who's a better skier, you or Bode?
Chris Davenport: Well, this depends if we are talking skiing uphill or downhill (laughing). I think the greatest thing about Bode and I working together is that our collective experience is very wide ranging when it comes to skiing.
Origin: What's on your bucket list?
Chris Davenport: I have never skied in Greenland, and Bode and I are planning a ski trip off of a boat there next spring. This will be an epic ski adventure and will be open for skiers to join us. Stay tuned for details.
Origin: Any advice for people aspiring to get into ski mountaineering?
Chris Davenport: There is no substitute for experience. I love ski mountaineering SO much because it is such a wonderful combination of skills, and practicing all those mountain skills at once is fun and challenging. So get out there and ski, a lot. On the resort, in the backcountry, with a guide, and with friends with more experience. My career as a ski mountaineer has been an incredible journey, but also a progression, from my first experiences in the White Mountains of New Hampshire as a kid (side note: Bode and I are both New Hampshire skiers), to climbing and skiing the biggest mountains of the world, and on all seven continents. I paid my dues in a big way, learning from some great mentors and putting in the thousands of hours.
Origin: Anything else you'd like to share?
Chris Davenport: As I mentioned earlier, my journey in skiing has been so exciting and rewarding, and I remind myself every day how fortunate I am to work in an industry and community of incredible and passionate people. I love what I do, and this new relationship with Peak Skis is one of the most exciting chapters of my career as a skier. I can't wait to see where it takes me, and I'm so excited about the positive impacts we can make.