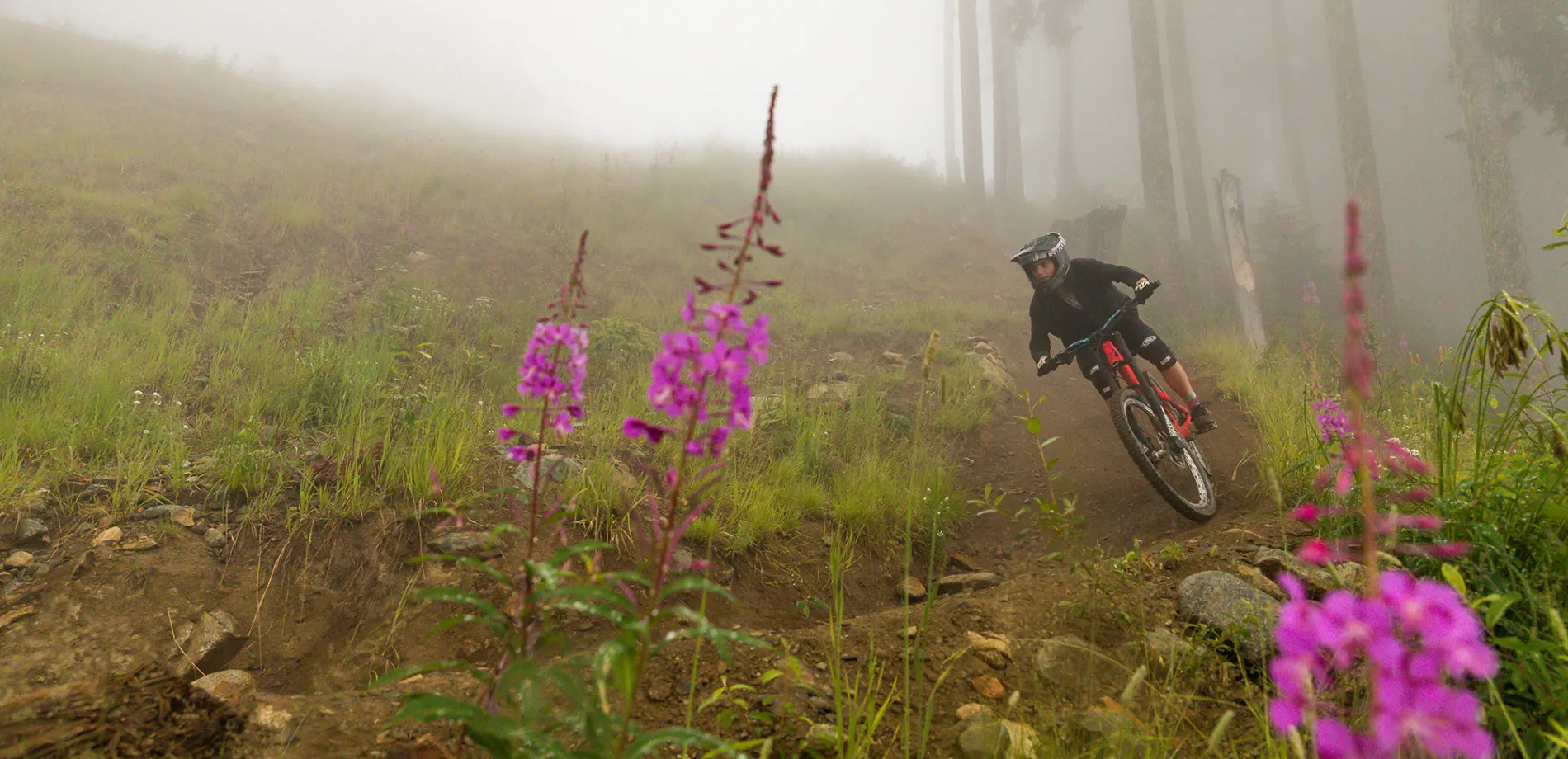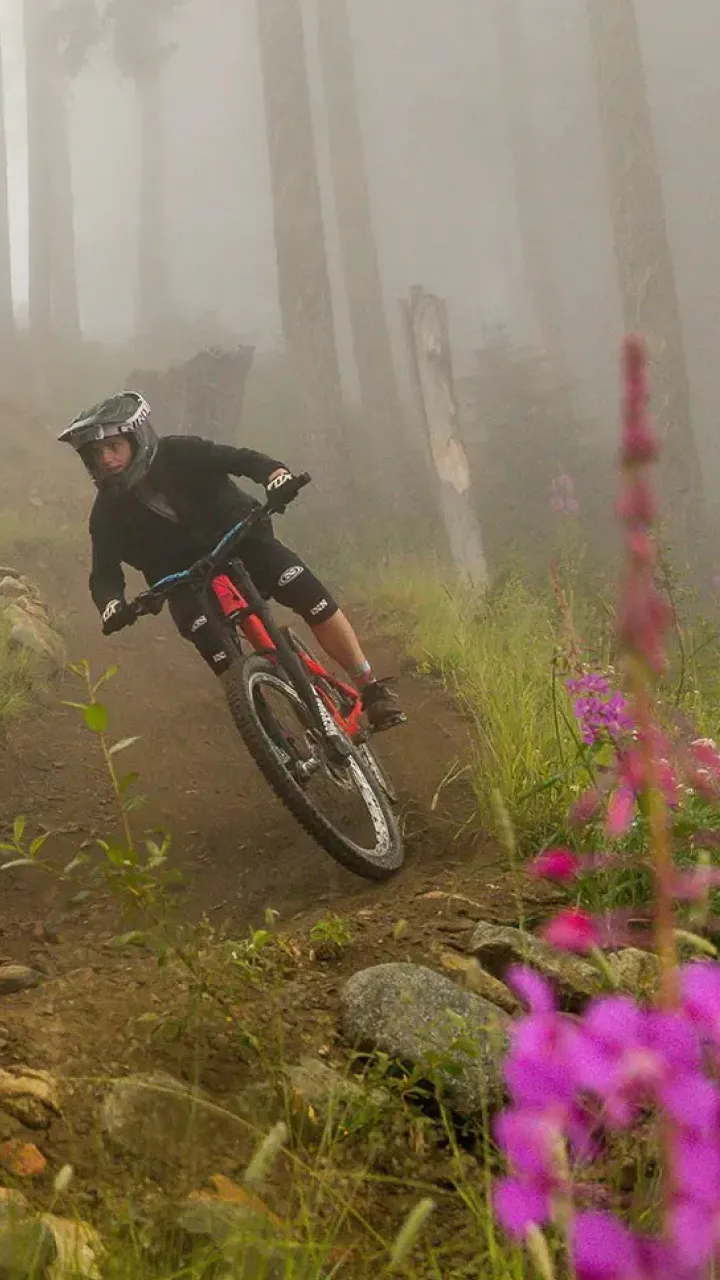 The low-angle route to success
Lift-assisted skiing has been in North America for almost a century. Plenty of time for people to get comfortable with the idea of sliding down a mountainside with slick planks strapped to their feet. Lift-assisted mountain biking, though, is a different story. Relatively speaking, the sport is still young, and a little misunderstood. Most of us just haven't had the to time to get comfortable with the notion of intentionally riding a bicycle down a mountain, yet.
Luckily, thanks to the growth of the mountain bike industry, improvements in bicycle technology, and the sophistication with which modern trails are designed, it's now possible for regular people to enjoy the exciting sport at many resorts. Already, the sport has proven to be a reliable source of summer income for operators who have built up the necessary infrastructure. Today, resorts looking to grow mountain biking as part of their summer operations will benefit from the decades of experience and learning acquired by the early adopters of mountain bike parks.
To get some insight into the modern bike park, I sat down with Tom "Pro" Prochazka, who has been building trails for resorts for almost two decades. Prochazka is a Director at Gravity Logic, a company that builds bike parks around the world and works with operators to help expand their summer offering, from rental to retail to programming and operations. Our conversation covered a lot, but this piece will stick to the lessons learned on the ground in the centre of the mountain bike universe, the birthplace of Gravity Logic, and our backyard, Whistler, B.C.
Looking at the Whistler Mountain Bike Park, home to iconic black diamond jump trails such as A-Line, Dirt Merchant, and Crabapple Hits, it's easy to be overwhelmed by mountain biking's extreme side. But, if you take a closer look at the park's trail map, you'll see a list of green circle trails that, though less spectacular, are just as important to Whistler's yet unmatched success.
Trails like Easy Does It, Golden Triangle, Del Bocca Vista, Rodd, Todd, and After Atlantis are dedicated beginner trails. These simple strips of dirt with lightly banked turns introduce riders to the thrill of mountain biking in a reasonably controlled environment, they are the foundation for a positive first-time guest experience. Riding these trails, you'll see men and women of all ages, many riding rental bikes in the company of a guide. Of course, in order to accommodate new guests, you'll need to offer the necessary rentals and guidance, on top of a beginner trail.
More than just a way to ensure your park's success, Prochazka believes "A bikepark has a responsibility to the sport to provide a positive experience for beginners." Because one of the biggest obstacles mountain biking faces is the perceived risk of injury, investing in low-angle beginner trails will not only lead to conversion among summer guests, but you'll be doing good for the sport as a whole. Every resort needs to offer accessible terrain, summer or winter.
The nature of lift-access riding is that, at the end of each run, we all end up in the same place: queuing at the chair for another run down our favourite trail. This is where Prochazka sees the proof of a job well done, "If you look around at the bottom of your park and see kids and women in the lift line. You know you made it." Who doesn't want more of that at their resort?
About the writer
Quinn Lanzon is a Senior Copywriter at Origin Outside. He has years of experience as a trail builder and developed a sustainability evaluation framework for multi-use networks in Gatineau Park, the park was also the topic of his master's thesis. Today, Quinn lives in Whistler, and volunteers on the Whistler Off Road Cycling Association's board of directors. His favourite trail is A-Line.
Contact us online or subscribe to our "Insights On The Outdoors," monthly newsletter at https://www.originoutside.com/newsletter.