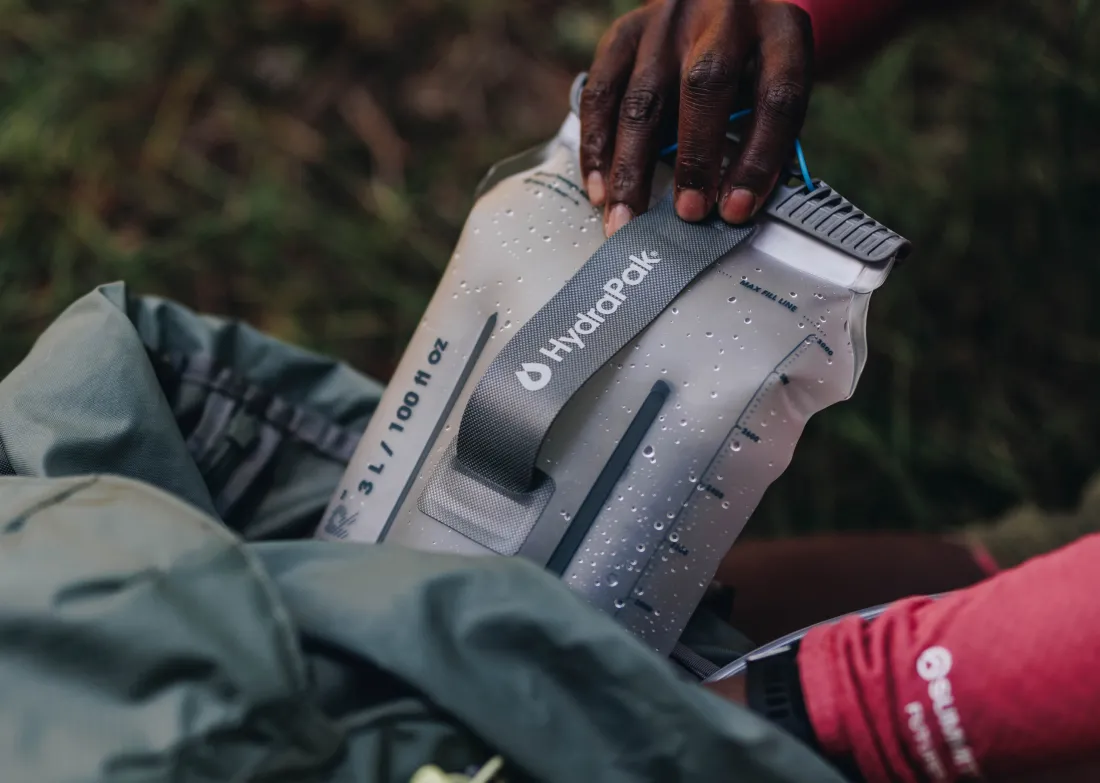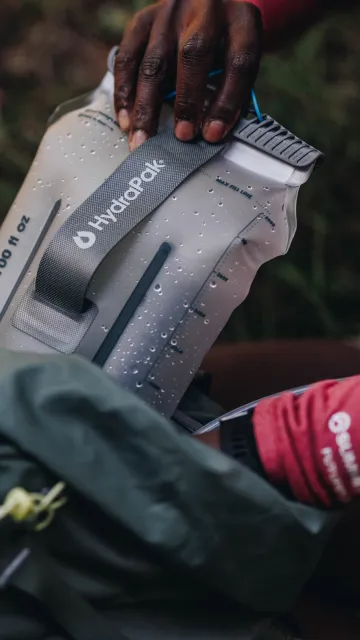 Bucking trends for product marketing
HydraPak has been a trusted name in hydration and filtration products since 2001. And for them, details are absolutely everything. As a result, they've earned a reputation for producing comprehensive, adventure-ready gear, used by leading brands like Salomon and Osprey in their own packs and vests. However, this meant that consumers were not always aware they were using HydraPak products.  
Our challenge was to create awareness for HydraPak products, all while communicating the scale and scope of their product innovation, facilitated by their intense attention to detail.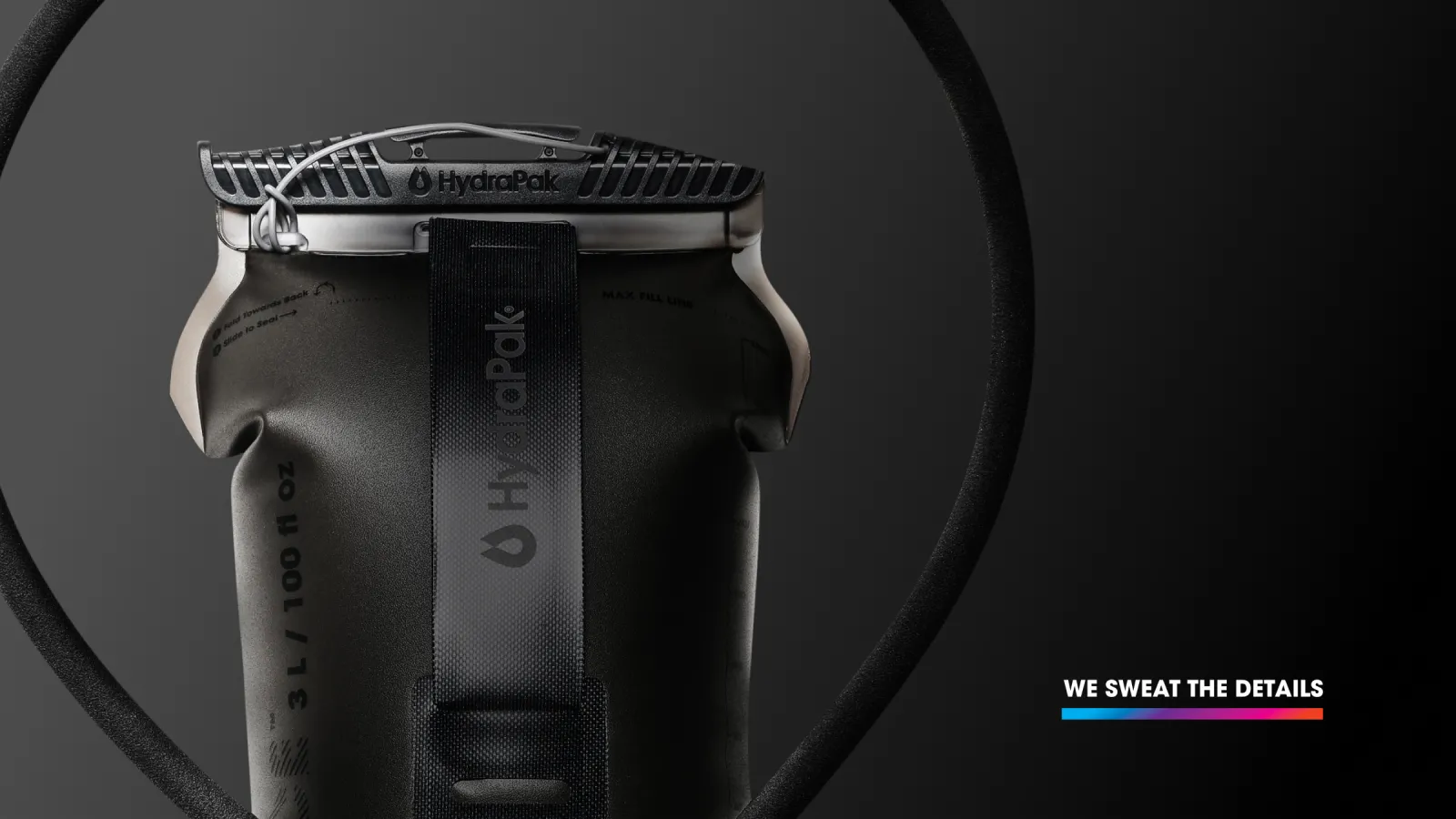 Multi-channel marketing
From static social content to display ads and a myriad of mediums in-between, this campaign focused on expressing HydraPak's mission, while educating the gear-obsessed adventurers about their new product lines.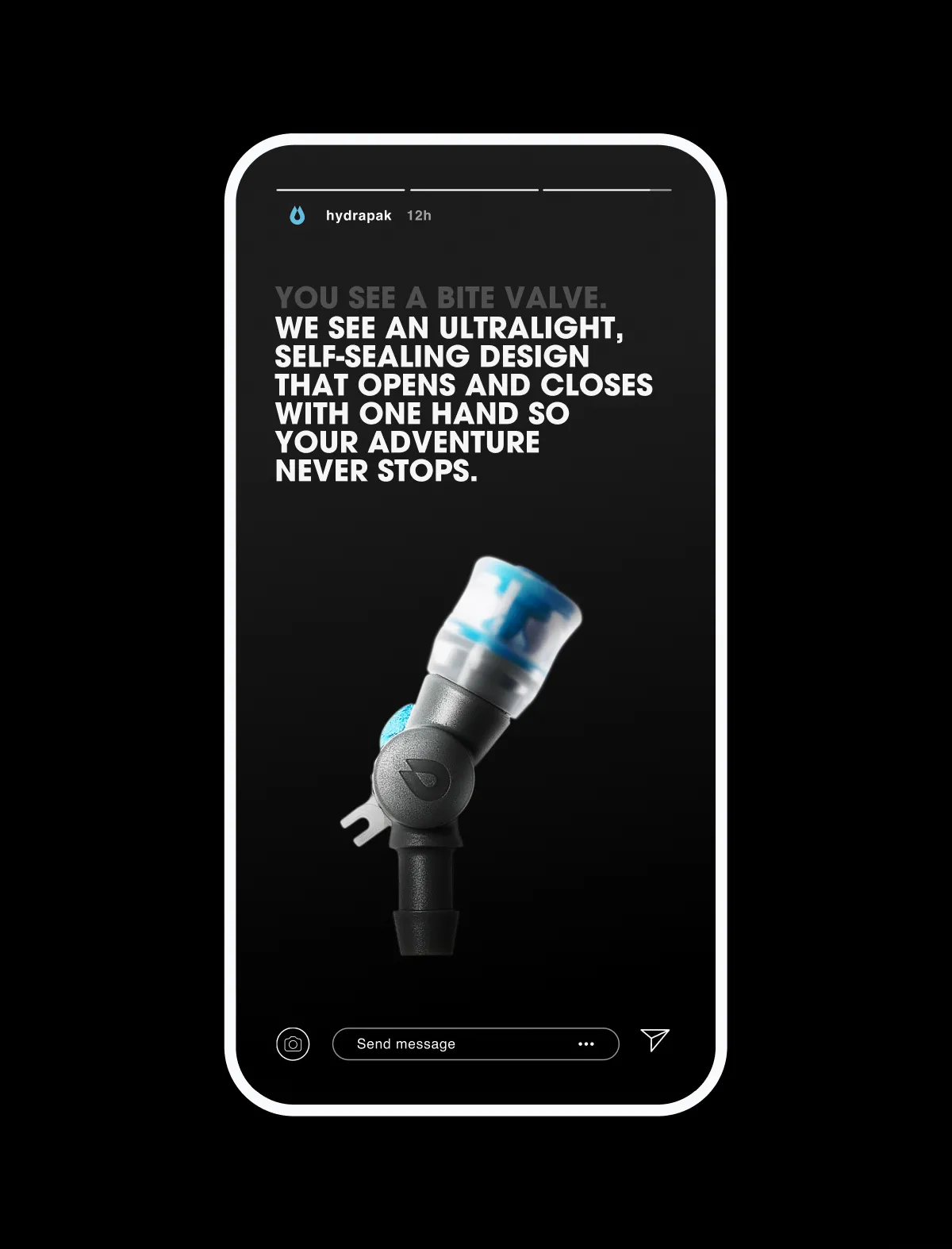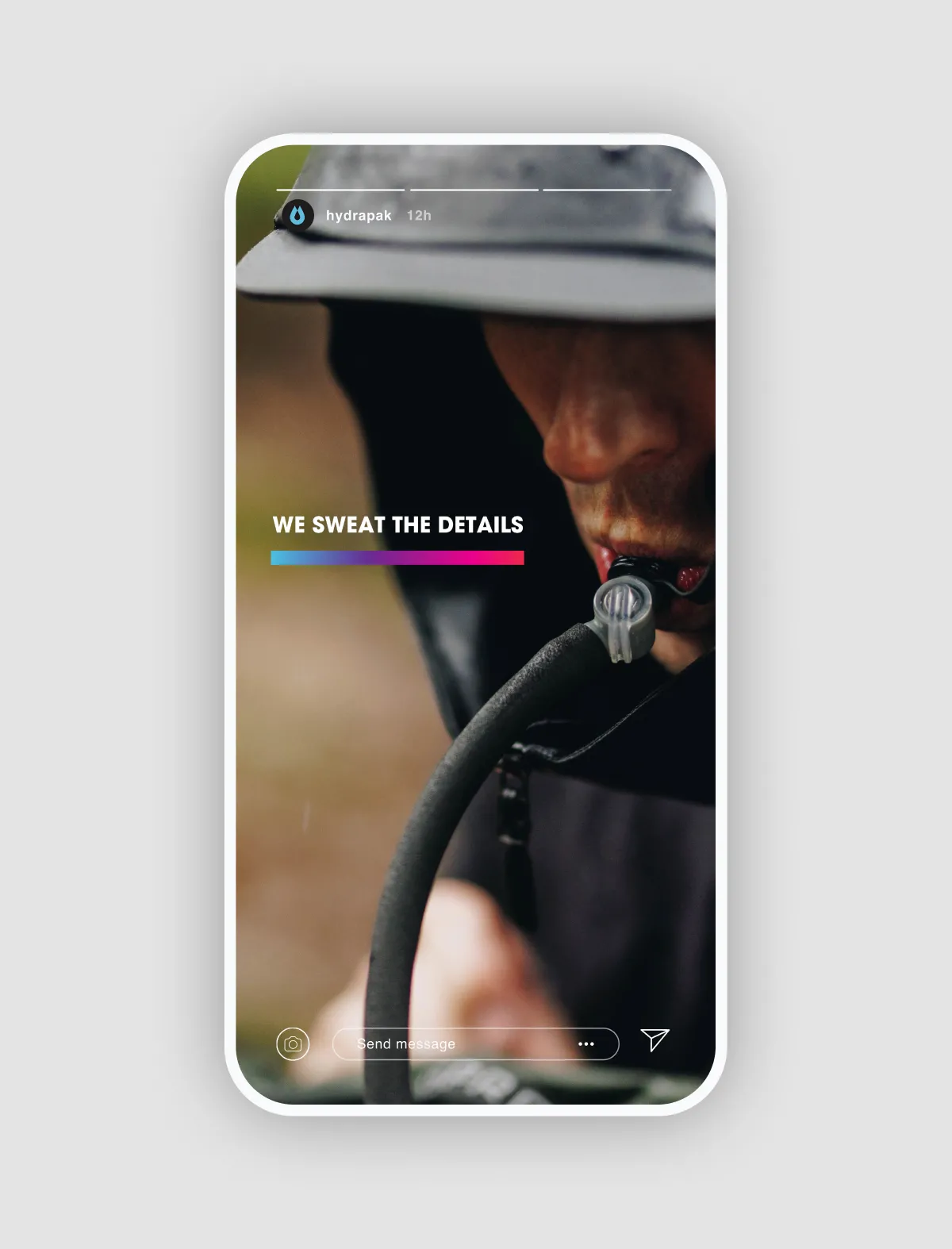 Innovation-focused language
The language we developed for this campaign was rooted in revealing the meticulous attention to detail that defines each and every HydraPak product. We drew attention to tiny features to showcase the innovation that isn't always obvious at a glance.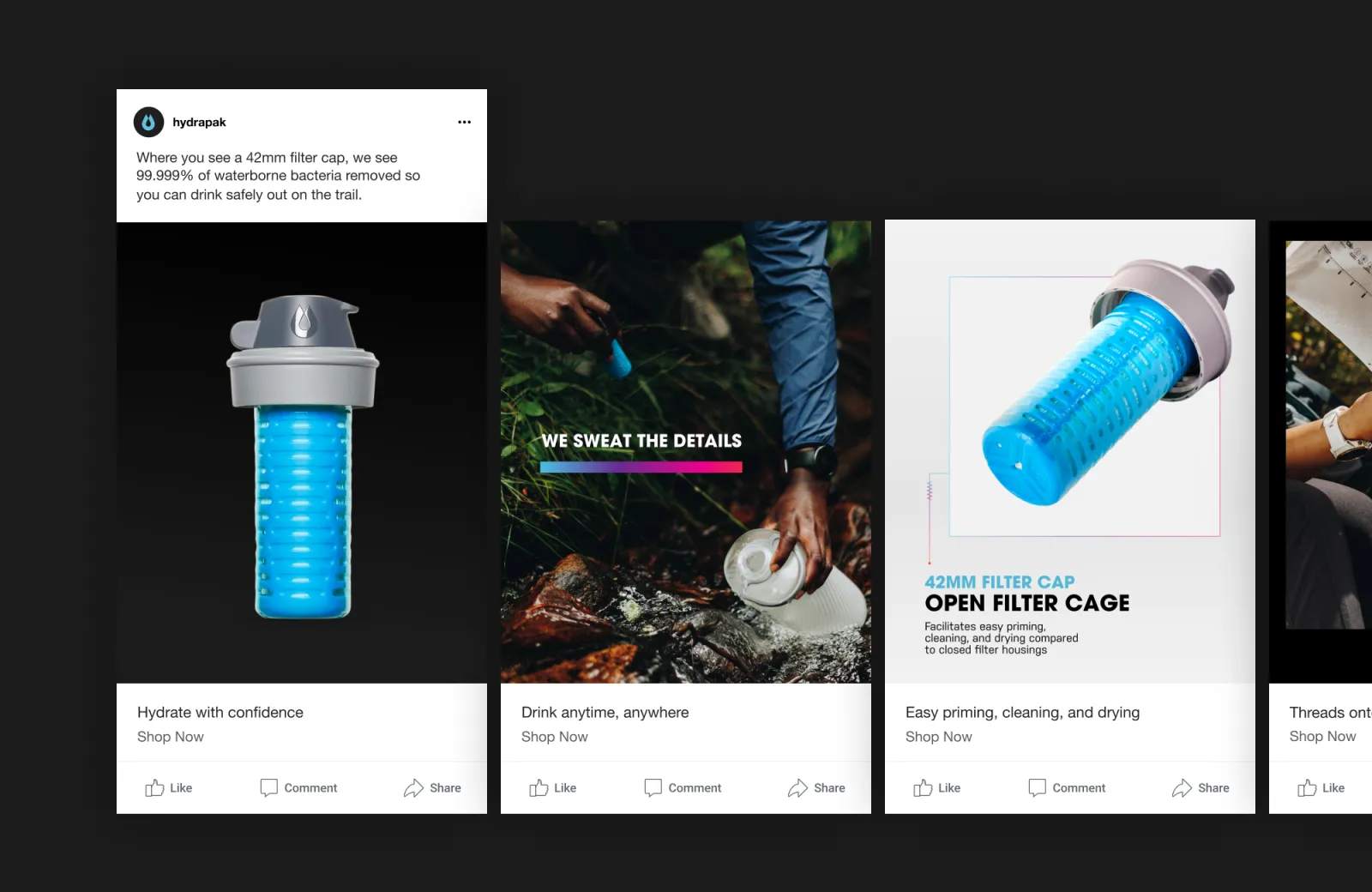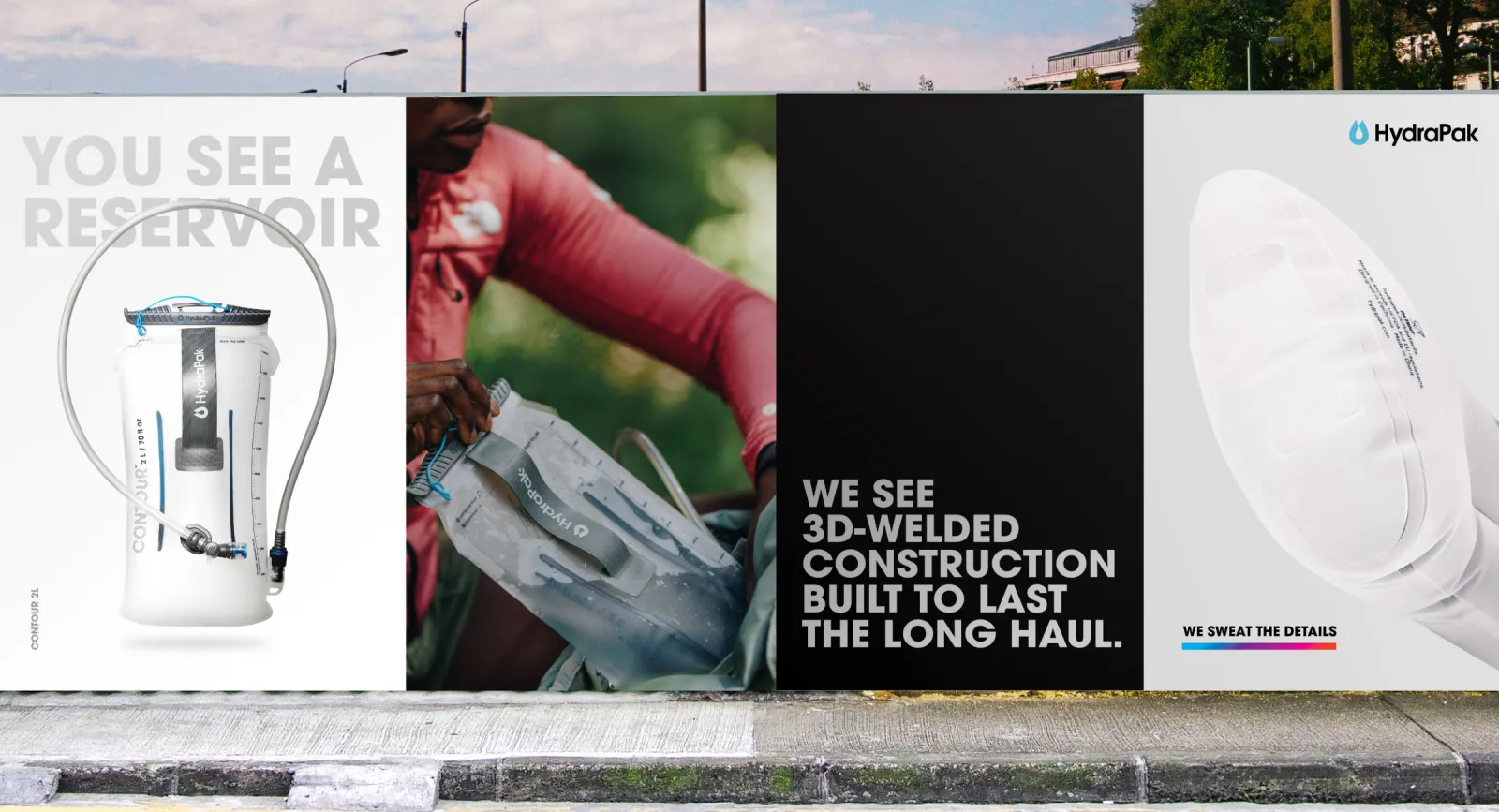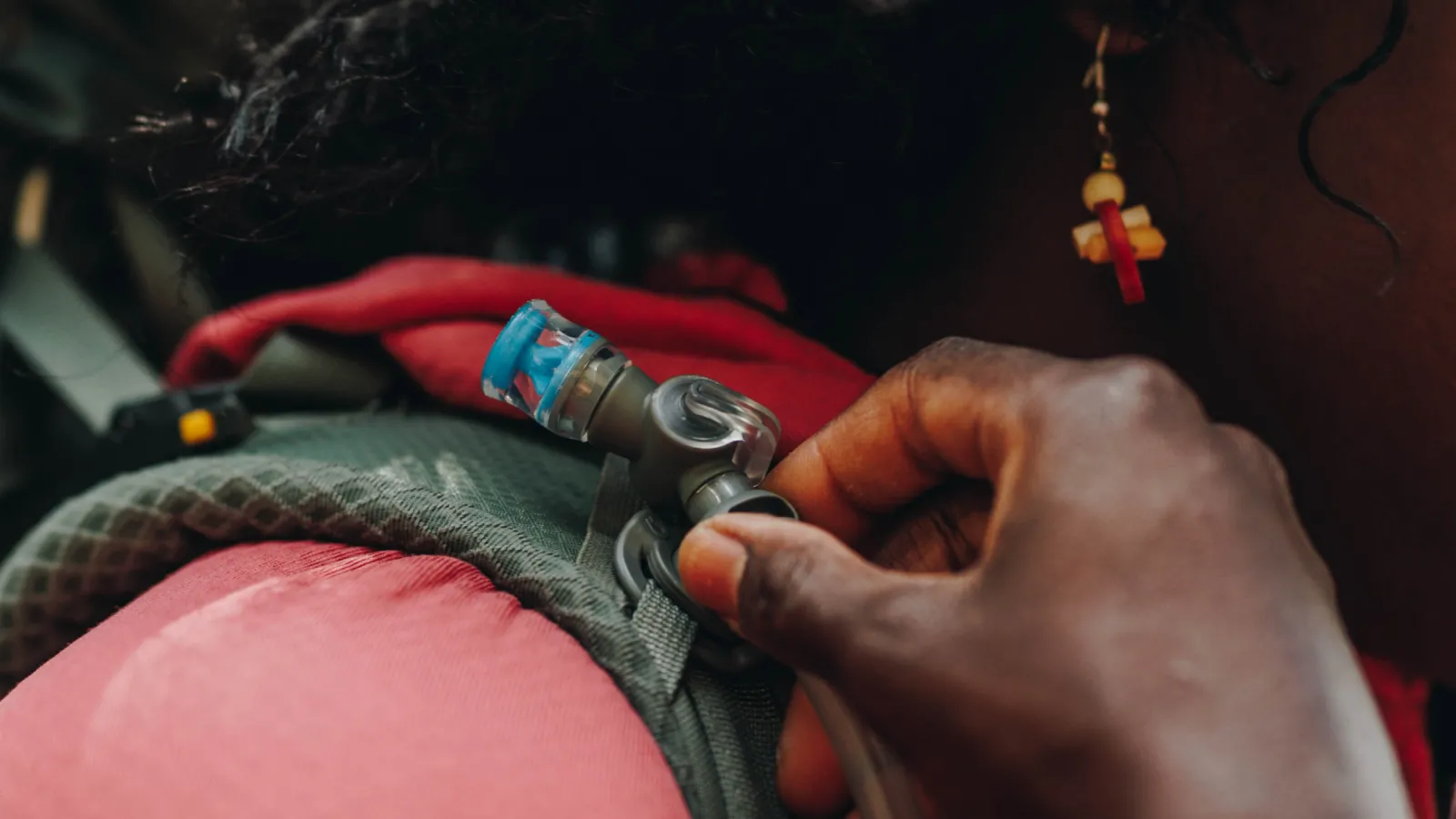 A distinctly different look
We developed a campaign that sprung to life across several owned and paid channels, featuring a consistent visual aesthetic inspired by the technology and luxury sectors. This unique approach to marketing outdoor gear made HydraPak distinct from its competitors.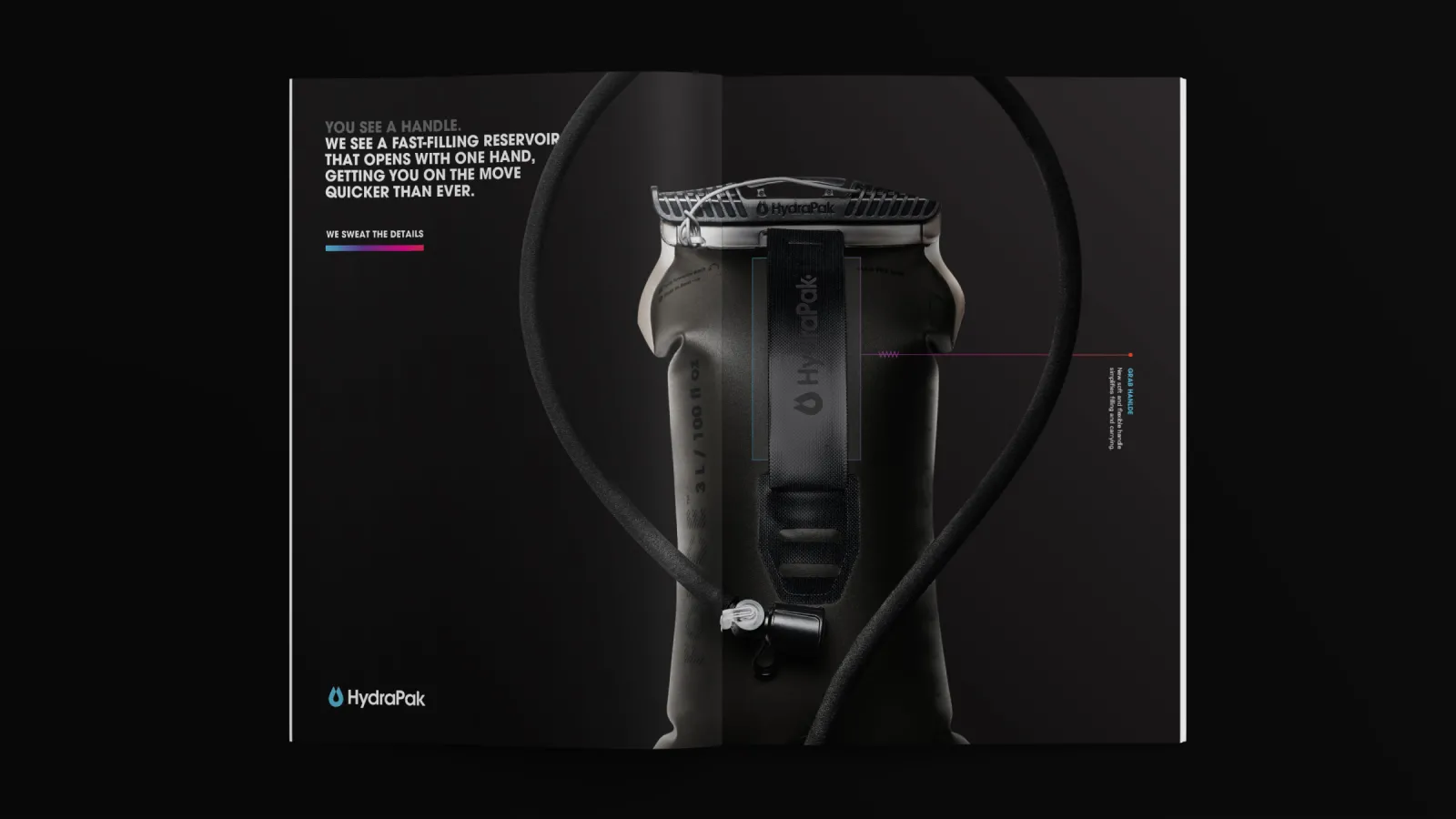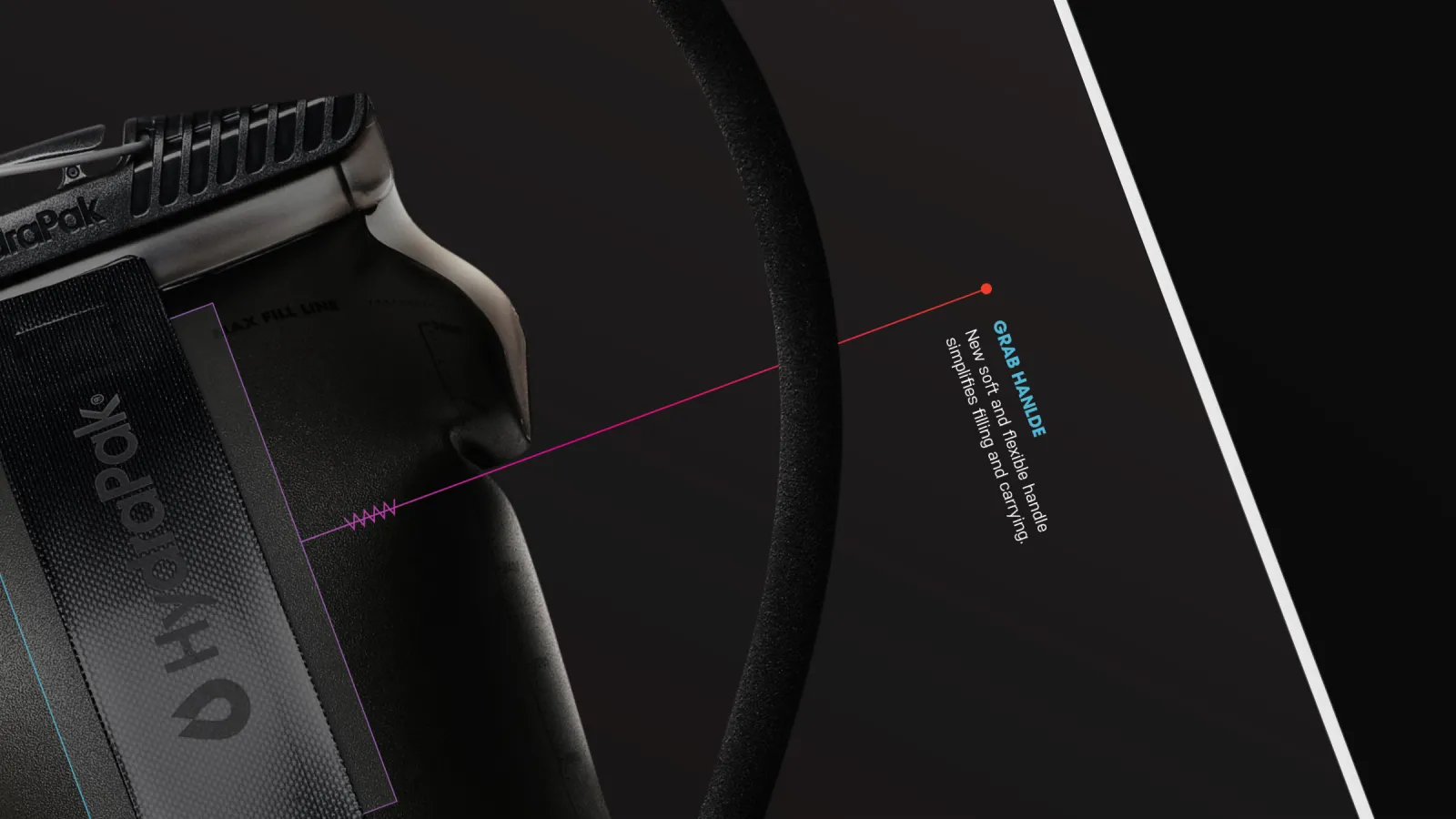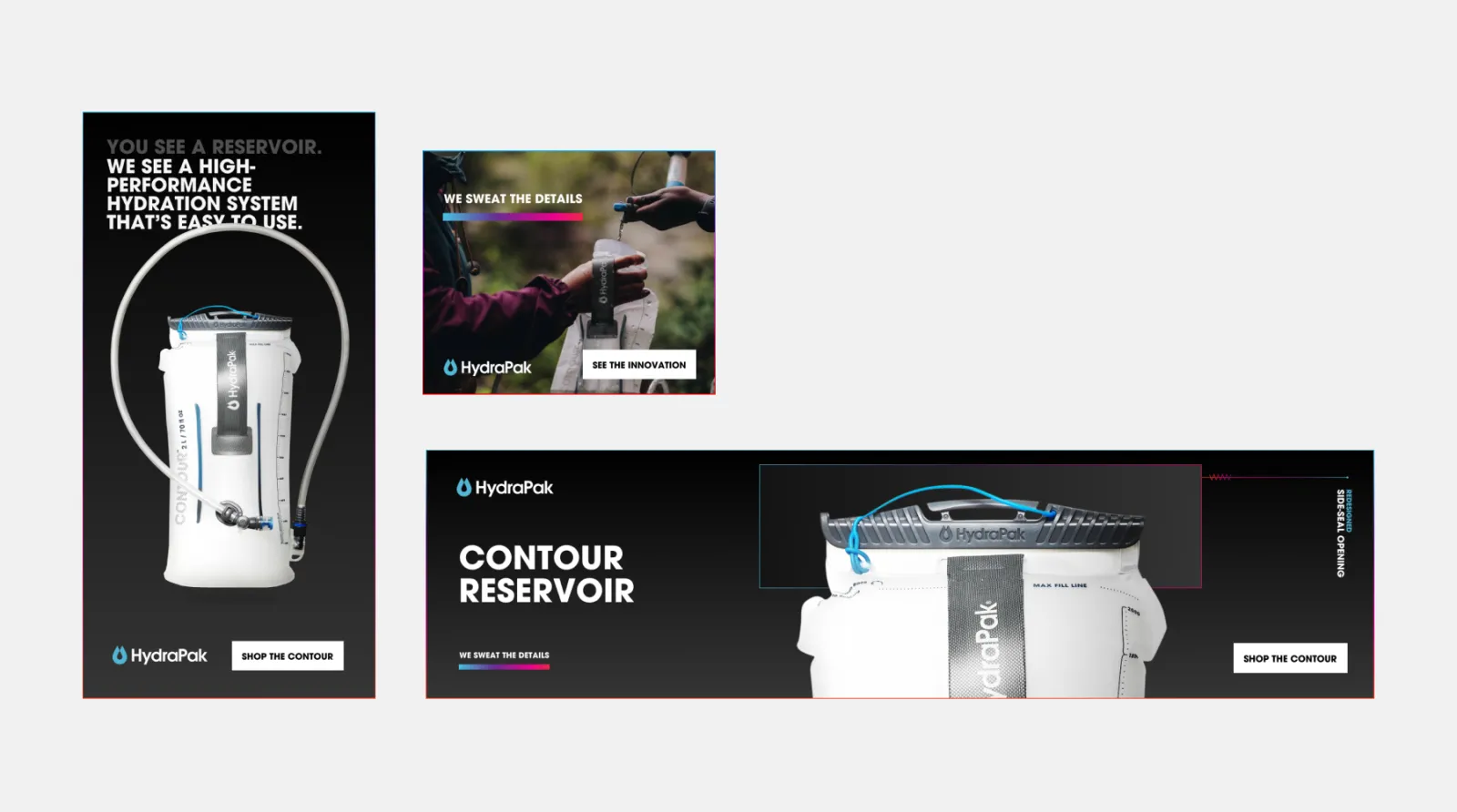 Product videos made sexy
When it came to producing educational videos for HydraPak's new product line, we decided to run/hike/bike/swim far away from the tired tropes of gear review videos and instead employ the slick, premium aesthetic we developed for the campaign.