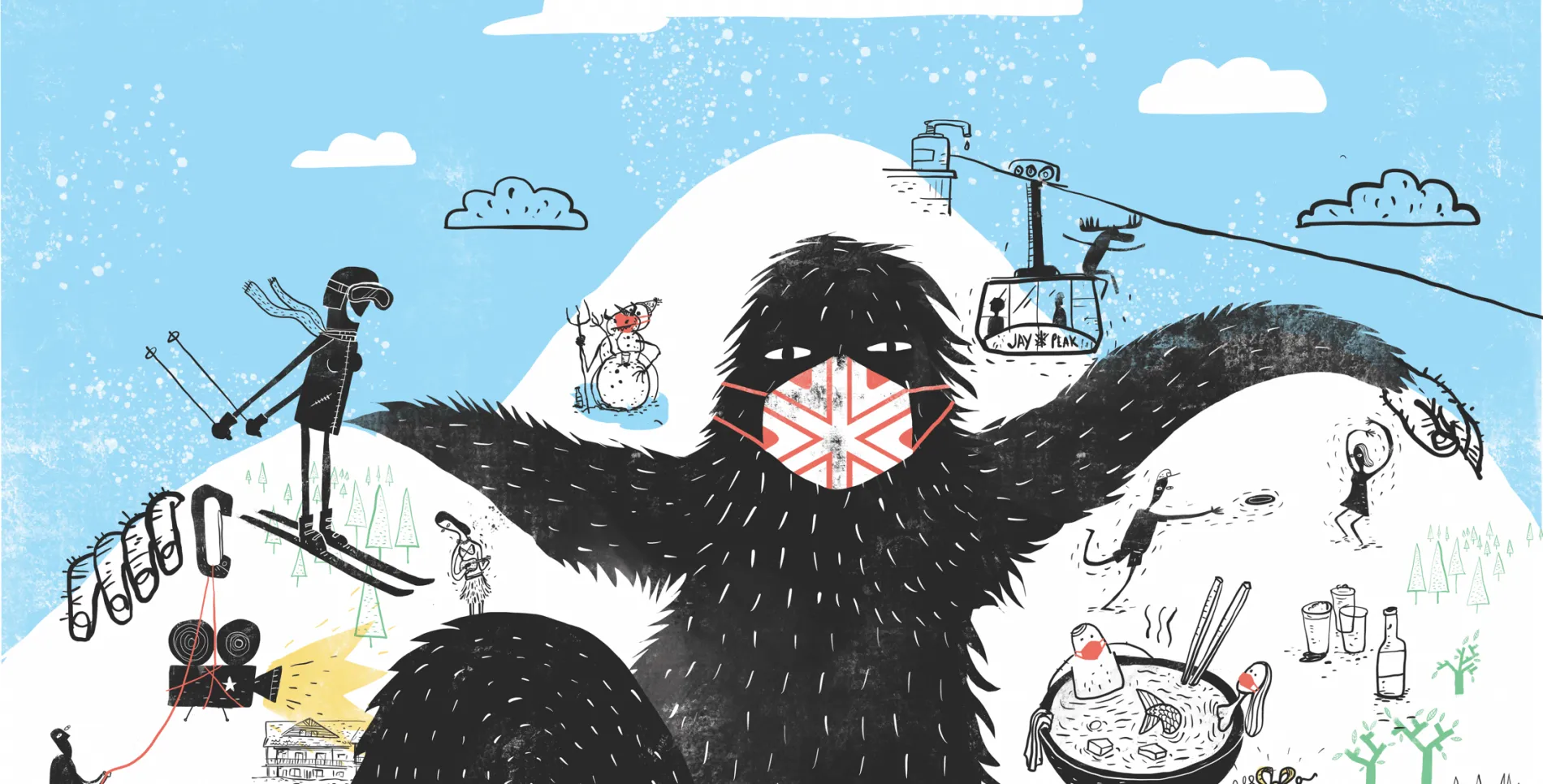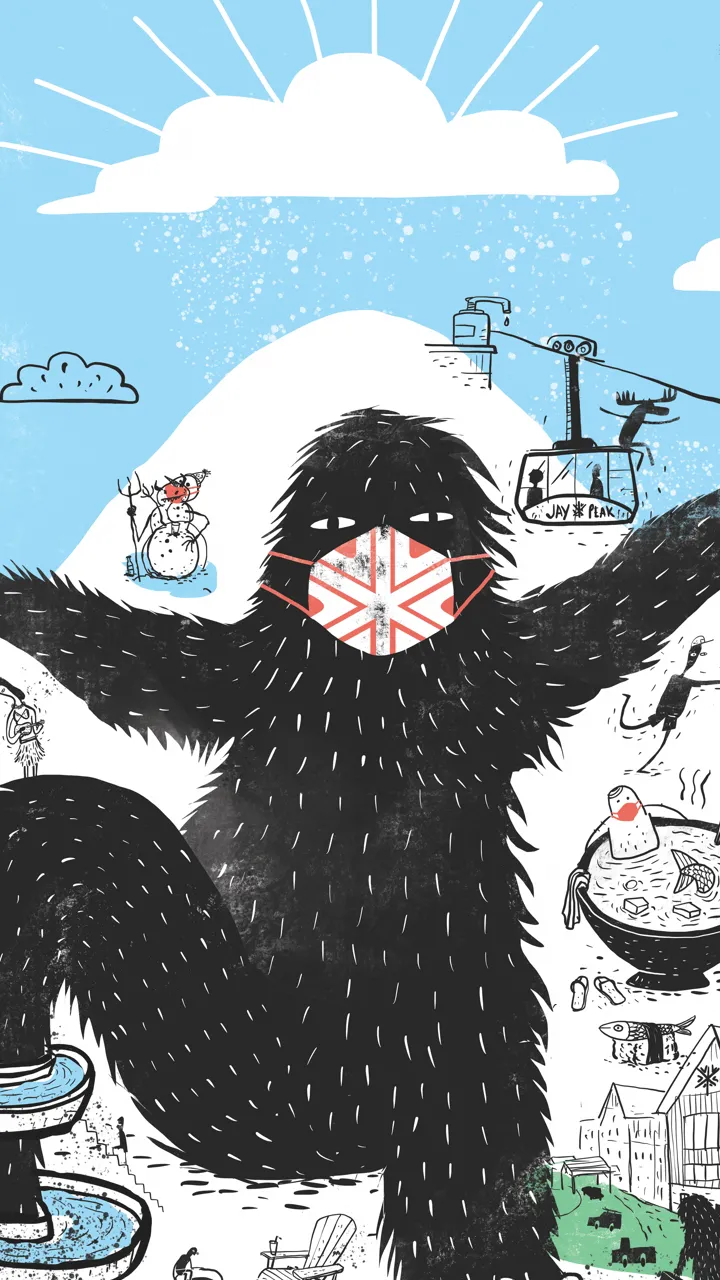 A reopening campaign featuring a Sasquatch
After months of closure due to COVID-19, Jay Peak needed a campaign to inform their audience they are ready to welcome them back. Given the ubiquity and expectedness of the era's "we're in this together" advertising, we decided to take a different approach, transforming an uncertain schedule of activity and amenity openings into a highly anticipated event called The Return. Tapping into the world of gig posters and music festival language, we created an incredibly flexible toolkit, allowing Jay Peak to adapt their new campaign throughout the season in a refreshing and brand appropriate way.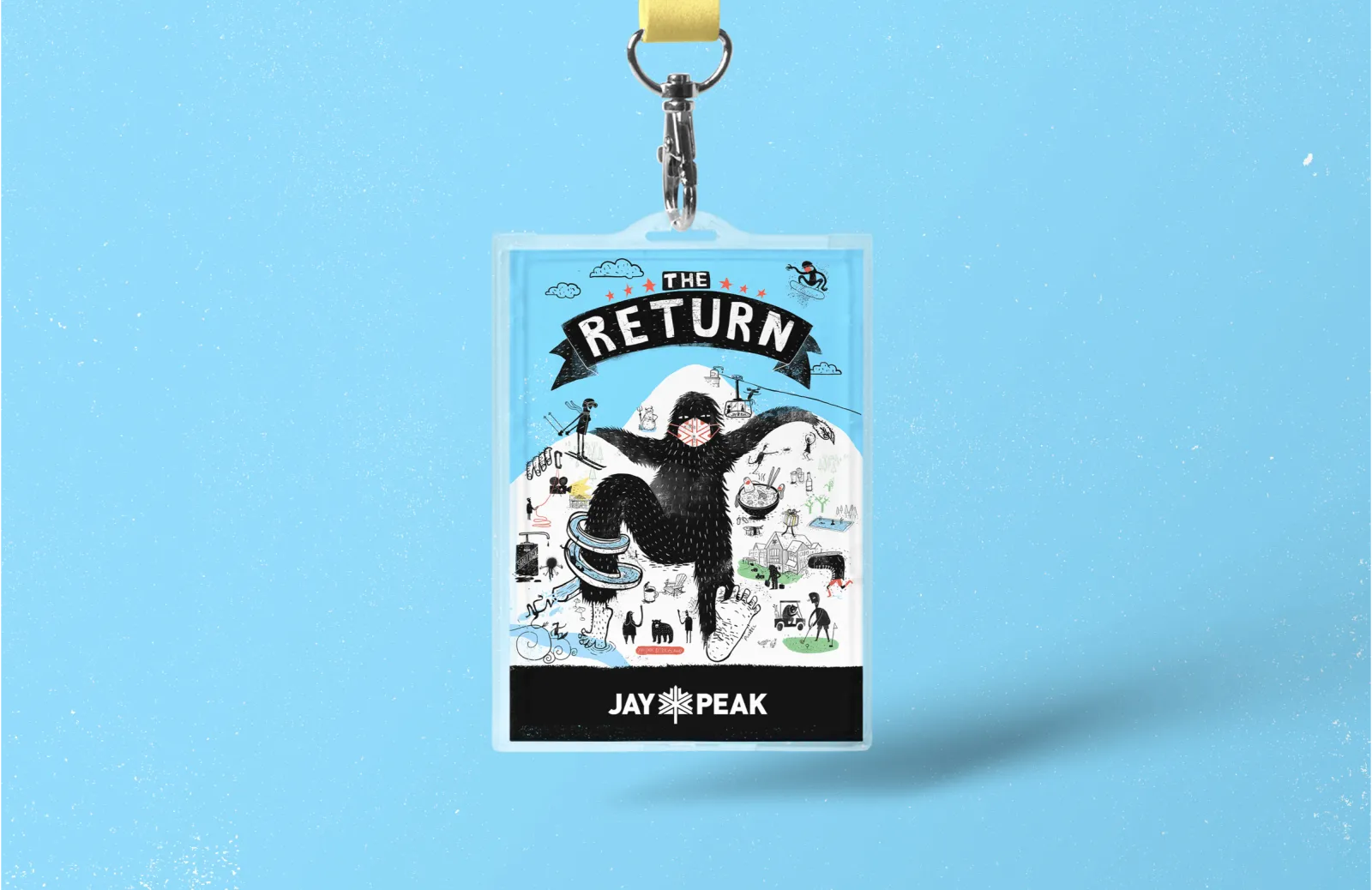 We picked up the phone and called the immensely talented Laurent Pinabel to brief him on our idea of creating a massive illustration featuring all of the activities and amenities on offer at Jay Peak, with a COVID-19 friendly twist. Laurent's work has been featured in many of our campaigns for Jay over the years, so the familiarity of his style worked exceptionally well to remind our audience of their love for the resort.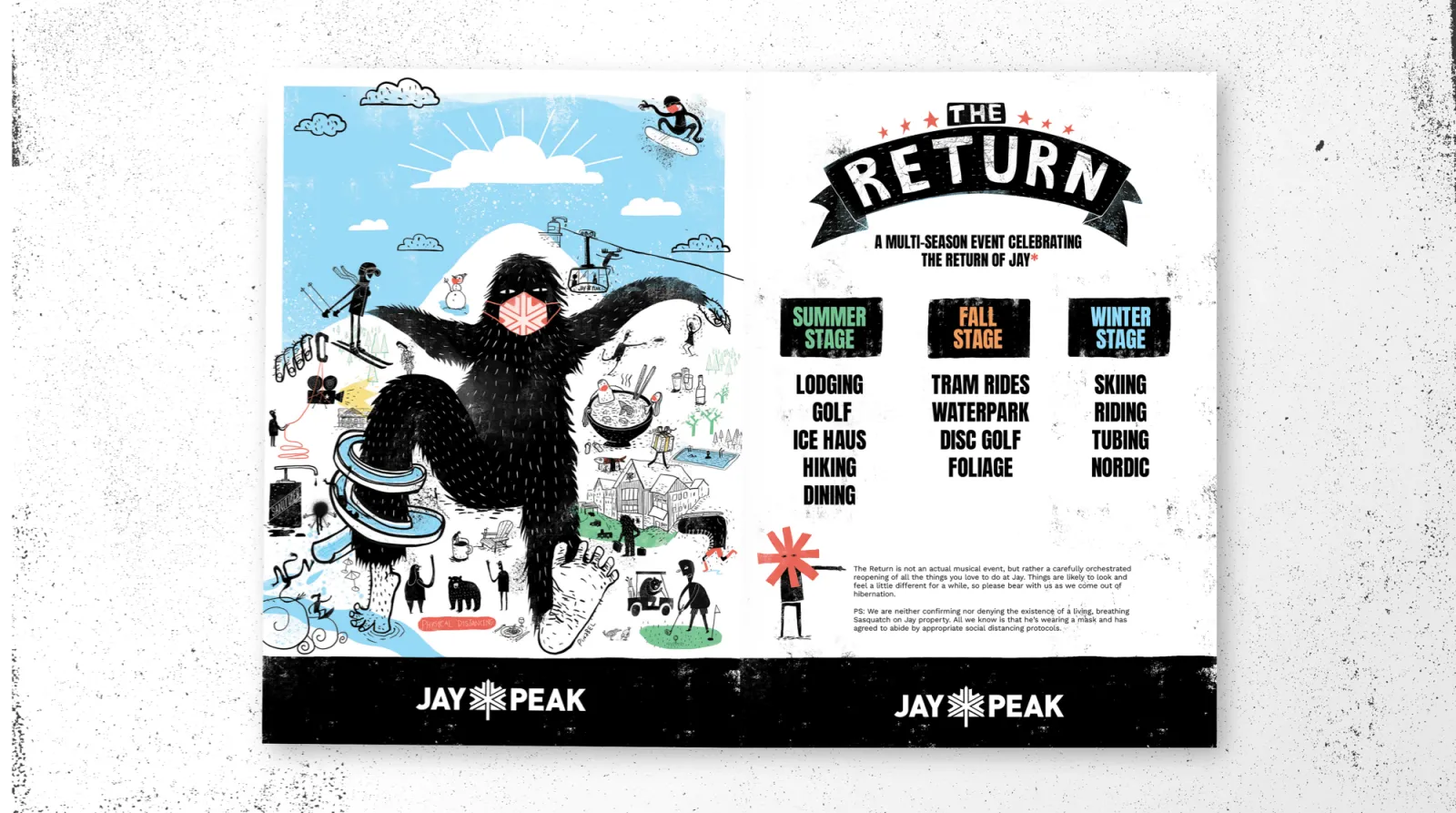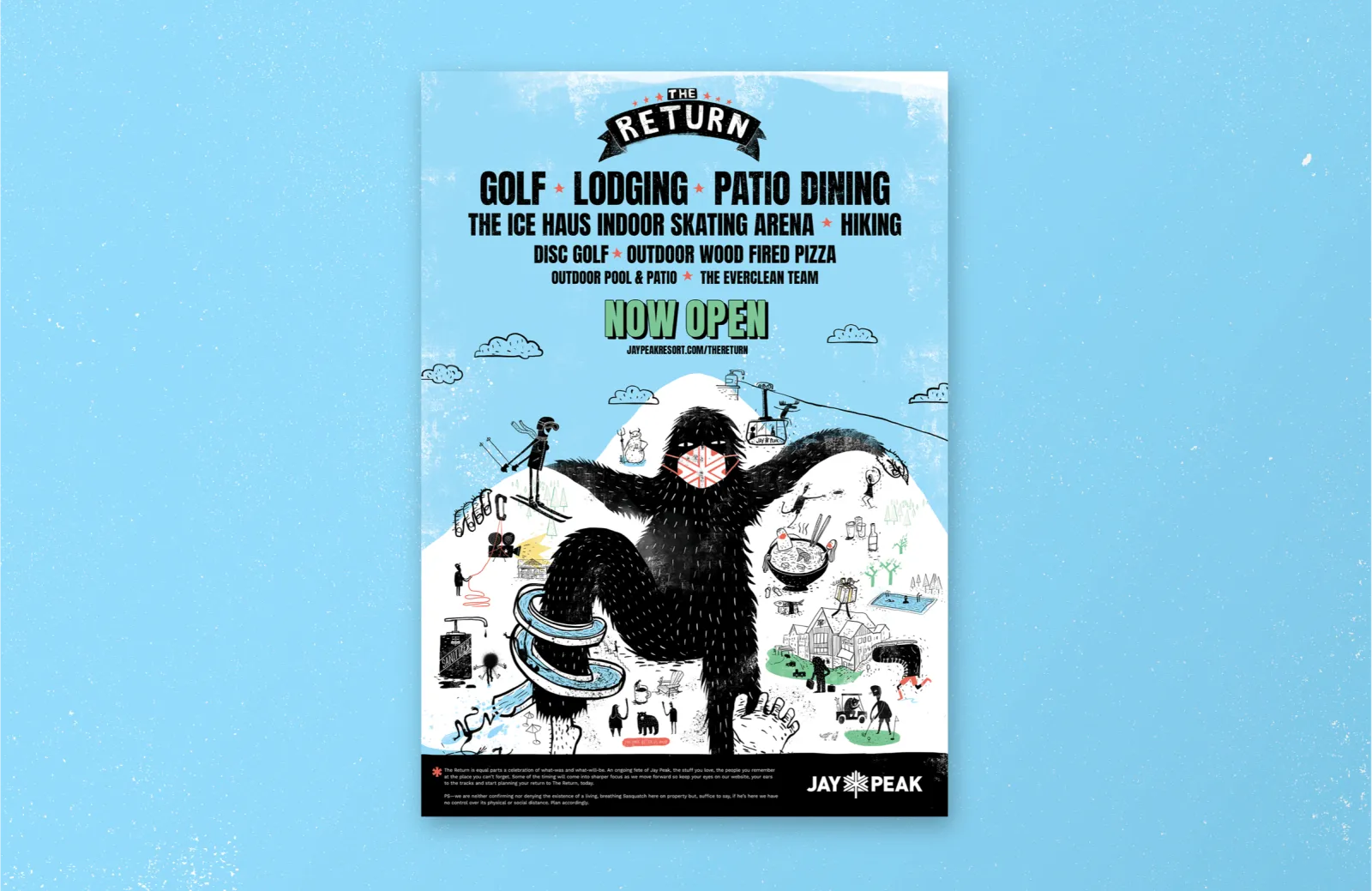 Our primary illustration was designed to work double duty, providing the gig poster/music festival aesthetic and visuals to rally behind and introduce the campaign. When required, elements can be cut out and repurposed for tactical messaging and specific channels.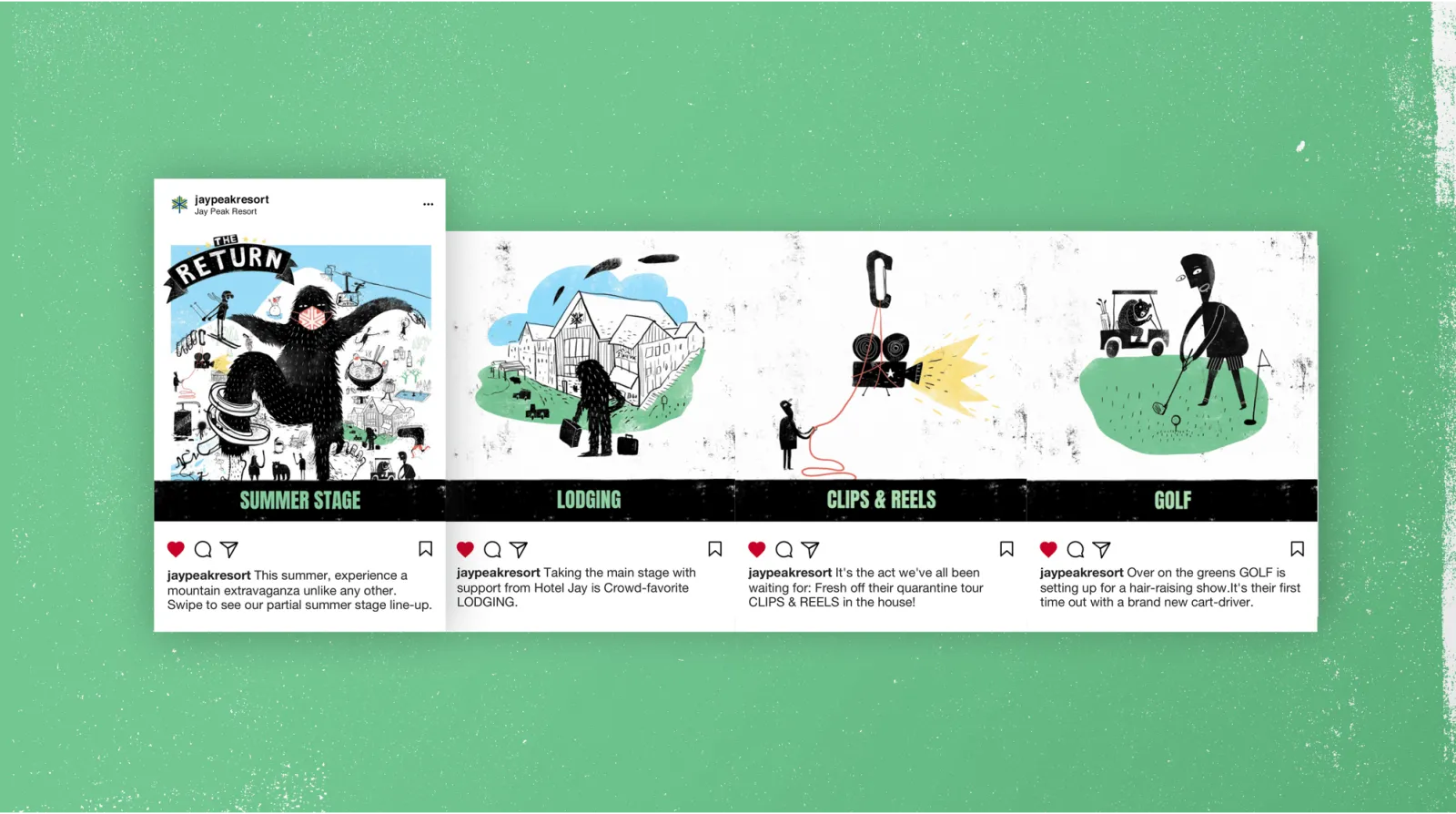 The Jay emcee announces amenities and activities, treating them as musical performers, while leveraging hyperbolic introductory language to generate anticipation. Whenever possible, these references pair with parody song/album titles (often a riff on well-known real world material) or other festival vernacular to reinforce the live event vibe.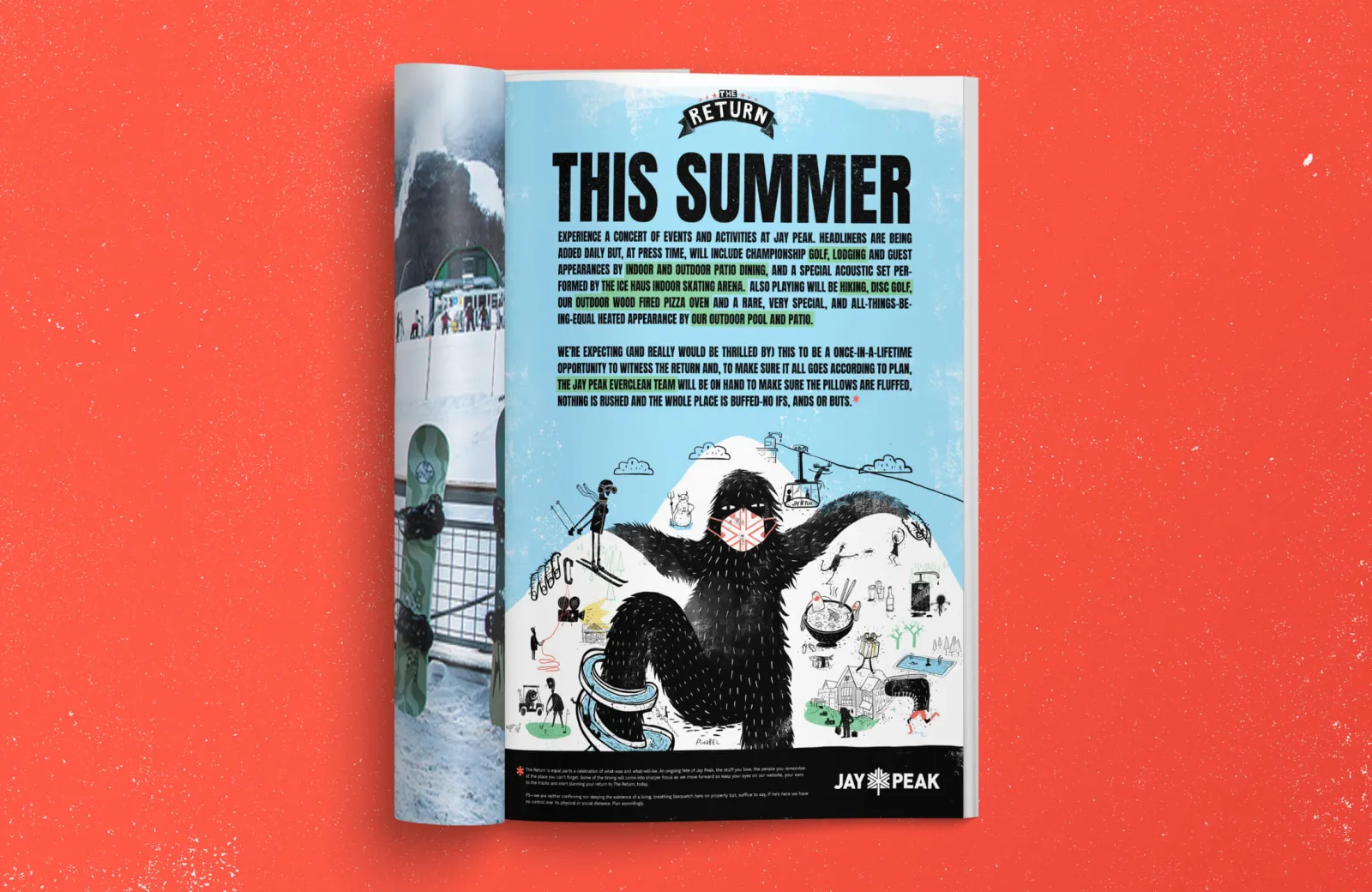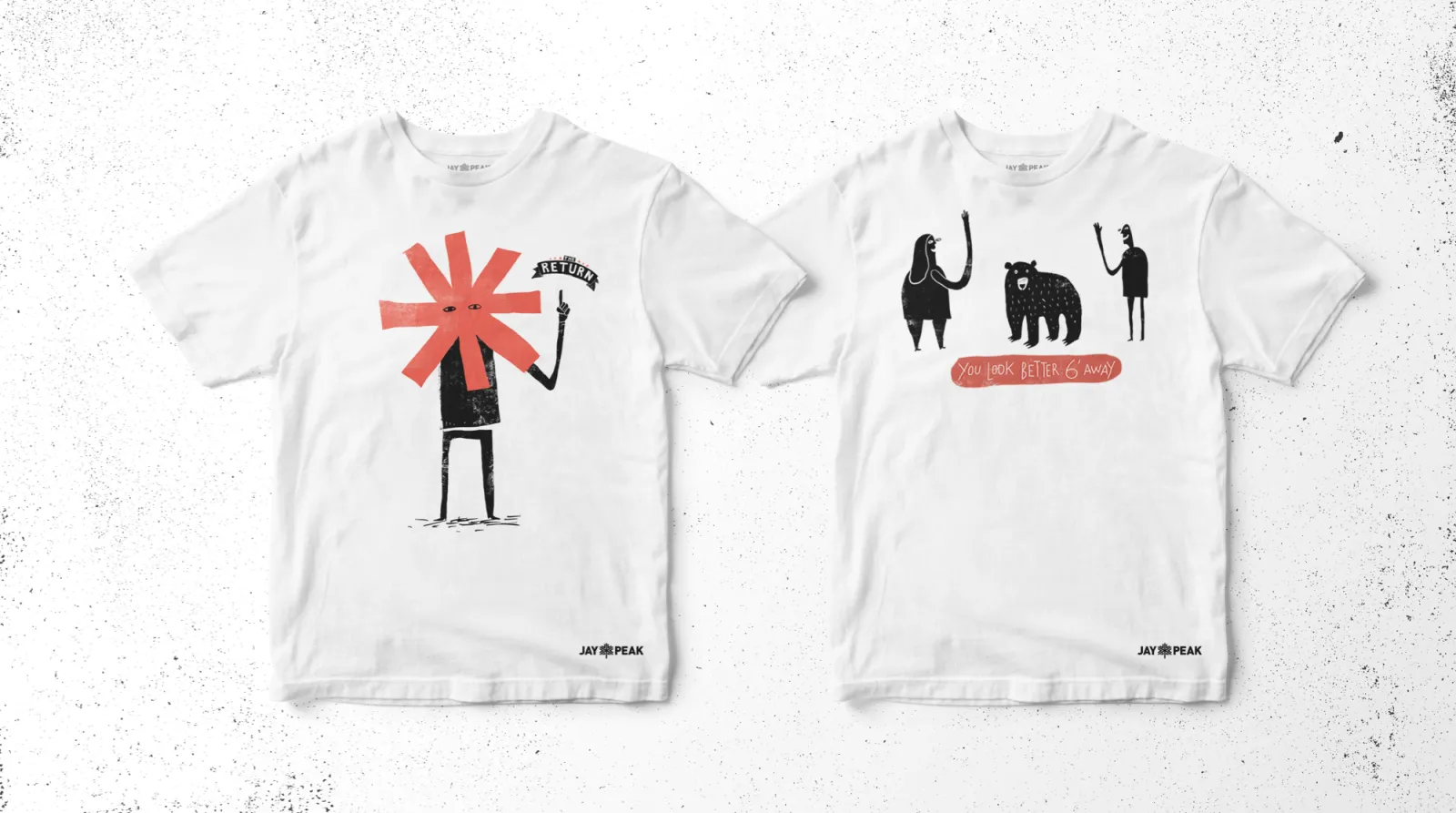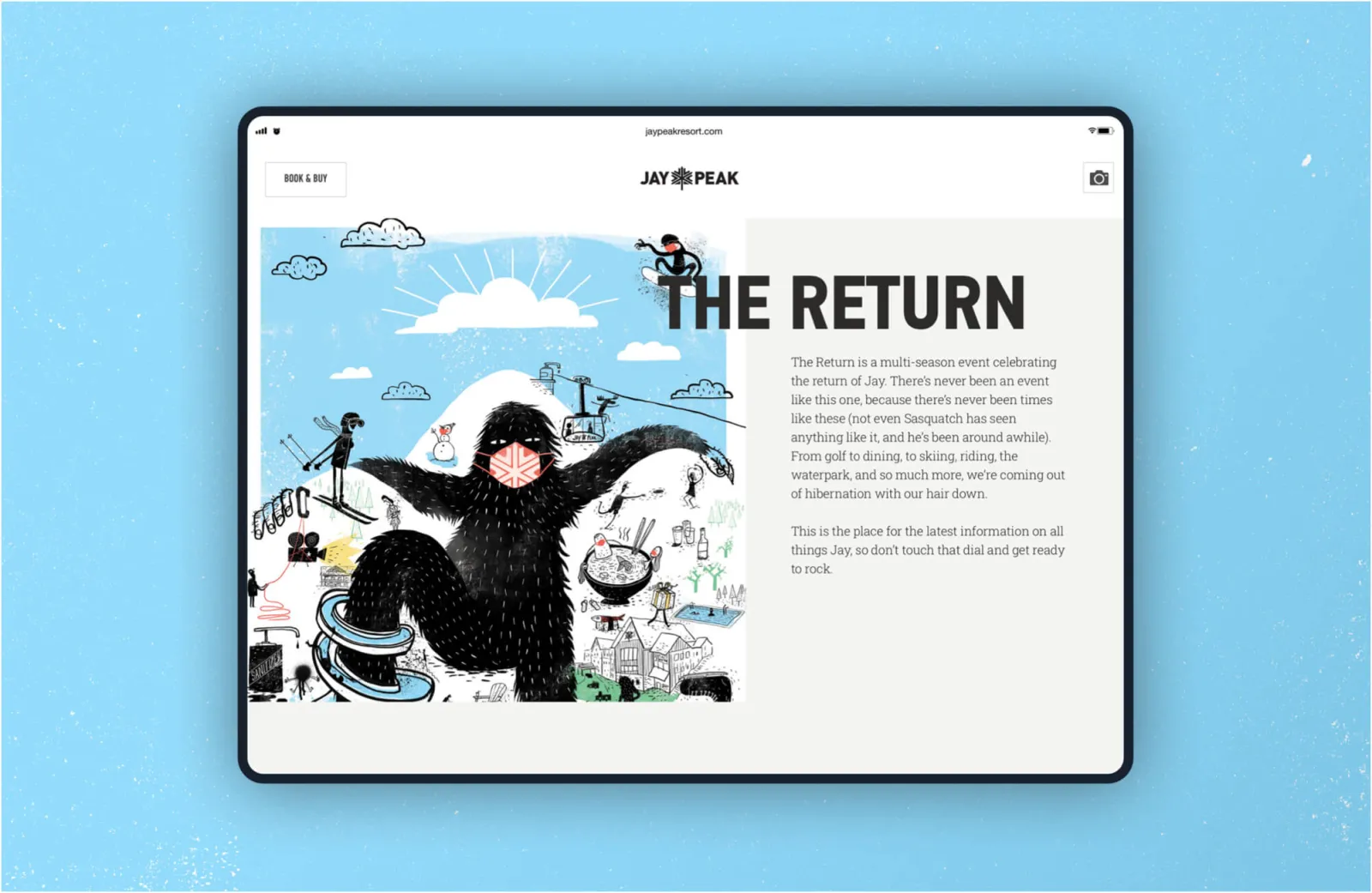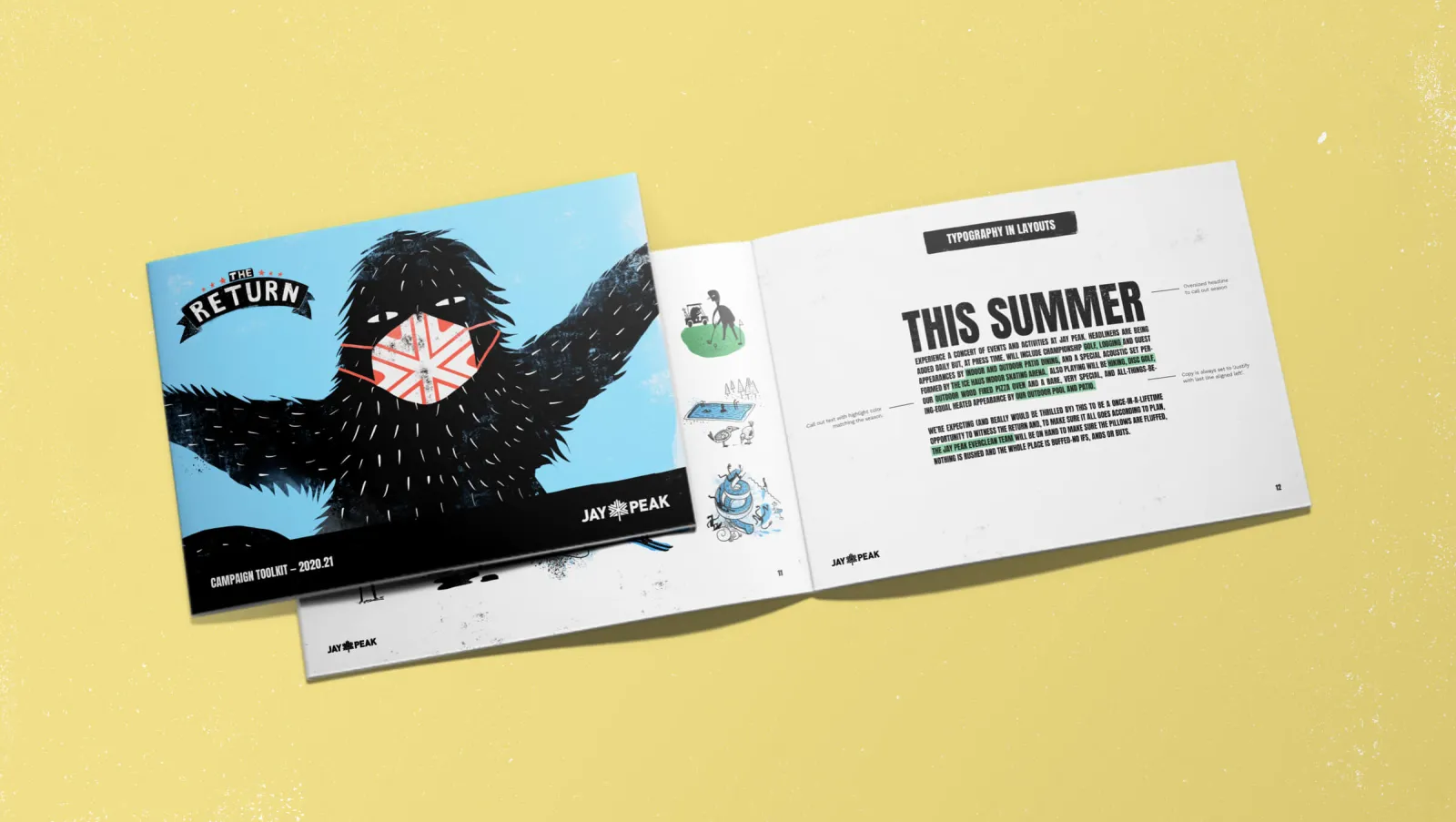 We needed to adapt our campaign quickly to recognize the new challenges of the COVID-19 environment. Working with Origin, our creative partner of nearly 15 years, we got "fast" without sacrificing an iota of quality. The final creative hits all the marks for visuals, copy and messaging; packaging detailed/dense content in a way that is positive, compelling and completely on-brand.
Steve Wright
CEO, Jay Peak Resort