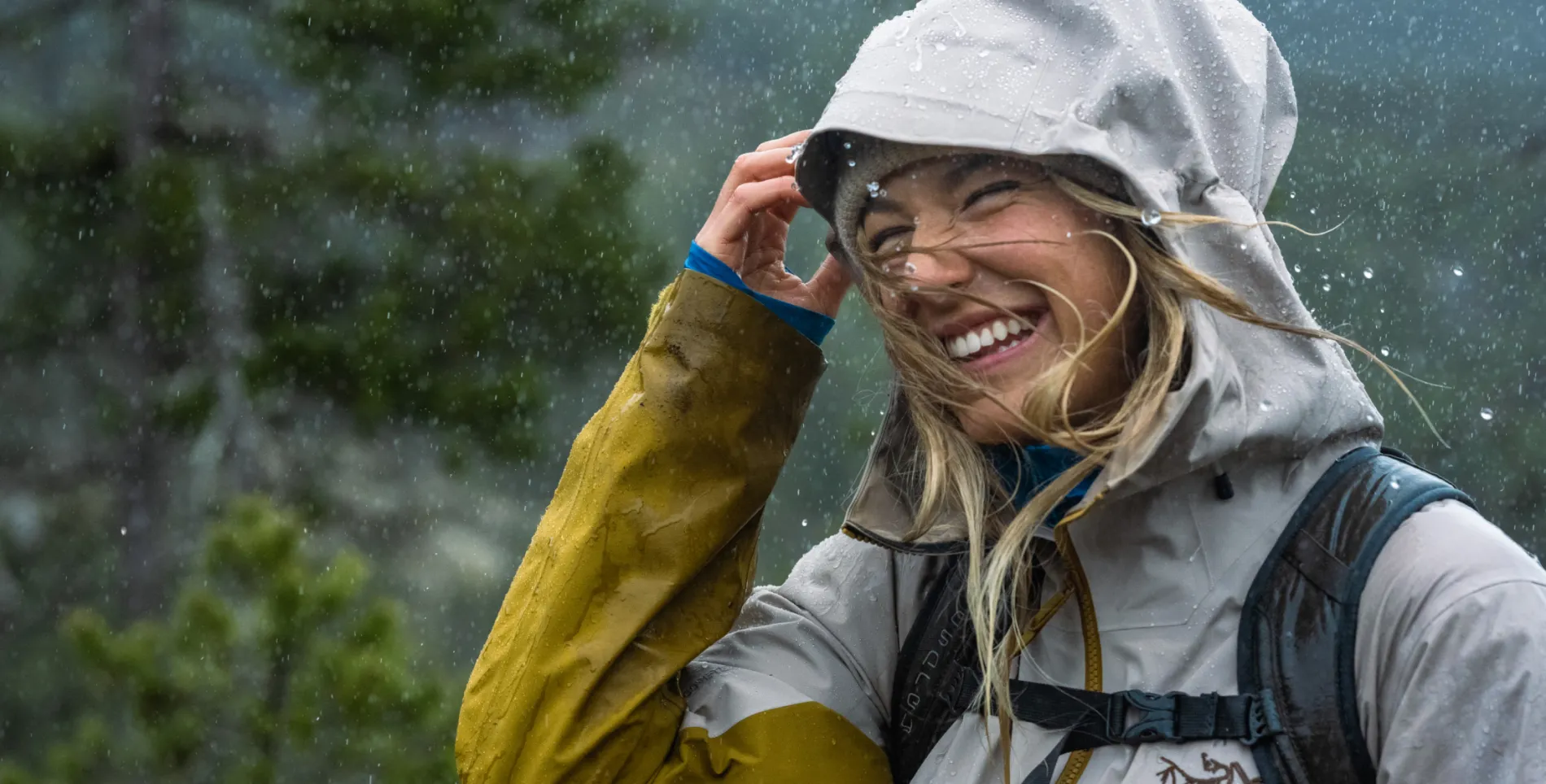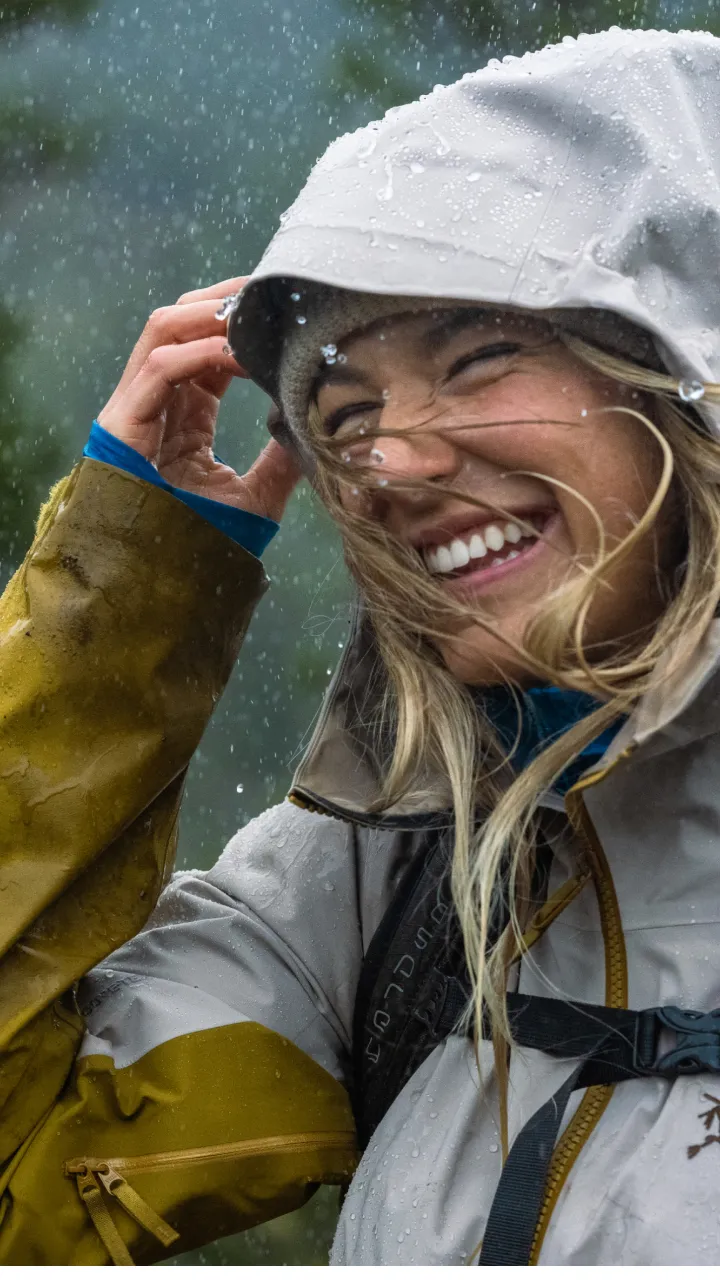 A campaign that's as right as rain
It rains a lot in Squamish, BC. And while rain is often seen as a deterrent to outdoor adventure, for a place like Squamish, teeming with natural beauty and year-round activities, precipitation (and, by extension, water) is an awe-inspiring force that's fundamental to the experience.
Our challenge was to convey the ways in which rain actually enhances a visit to Squamish, with the goal of driving visitation during the wetter months, while continuing to cement the town's reputation as a bucket-list destination for adventurous travelers.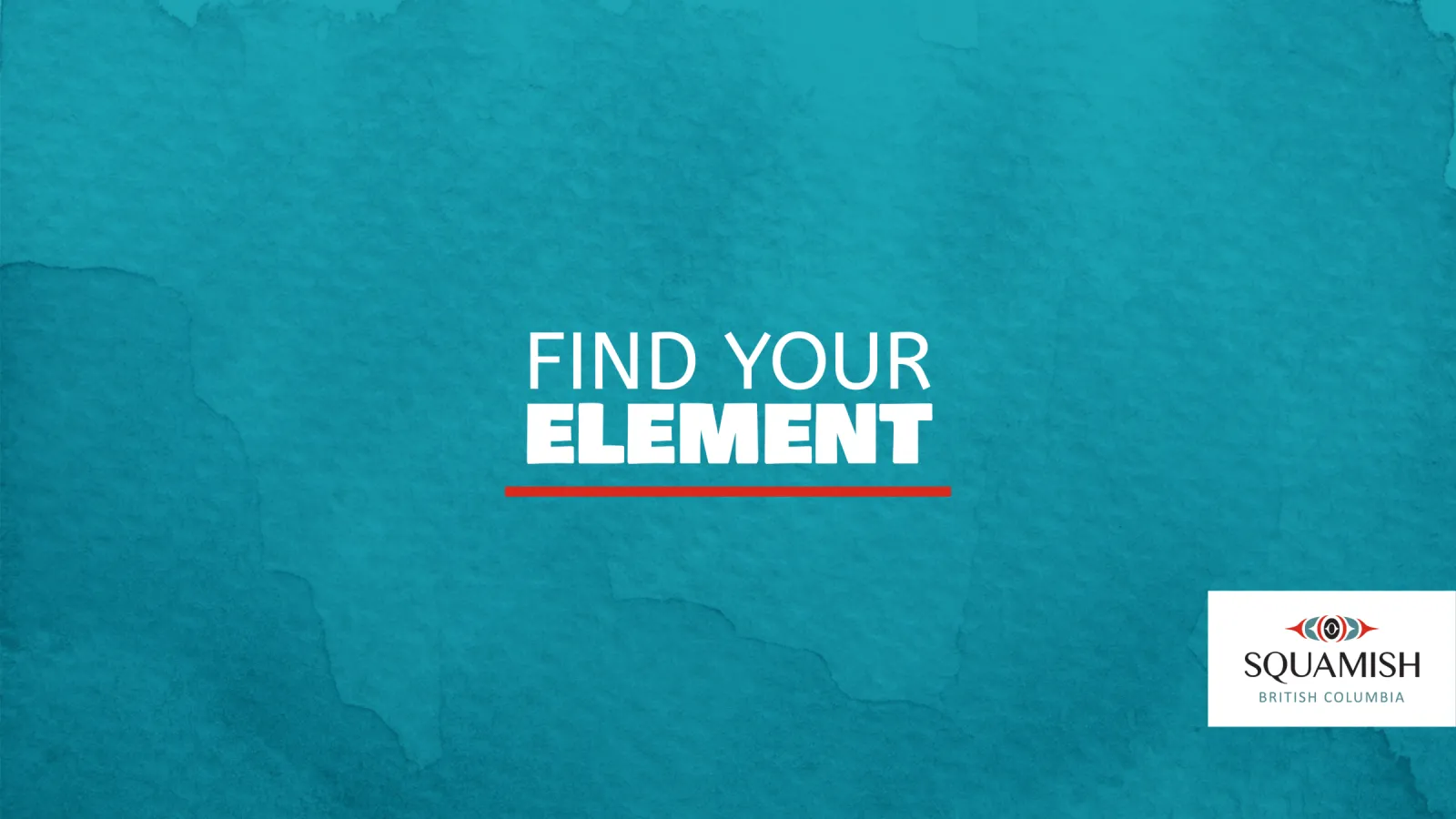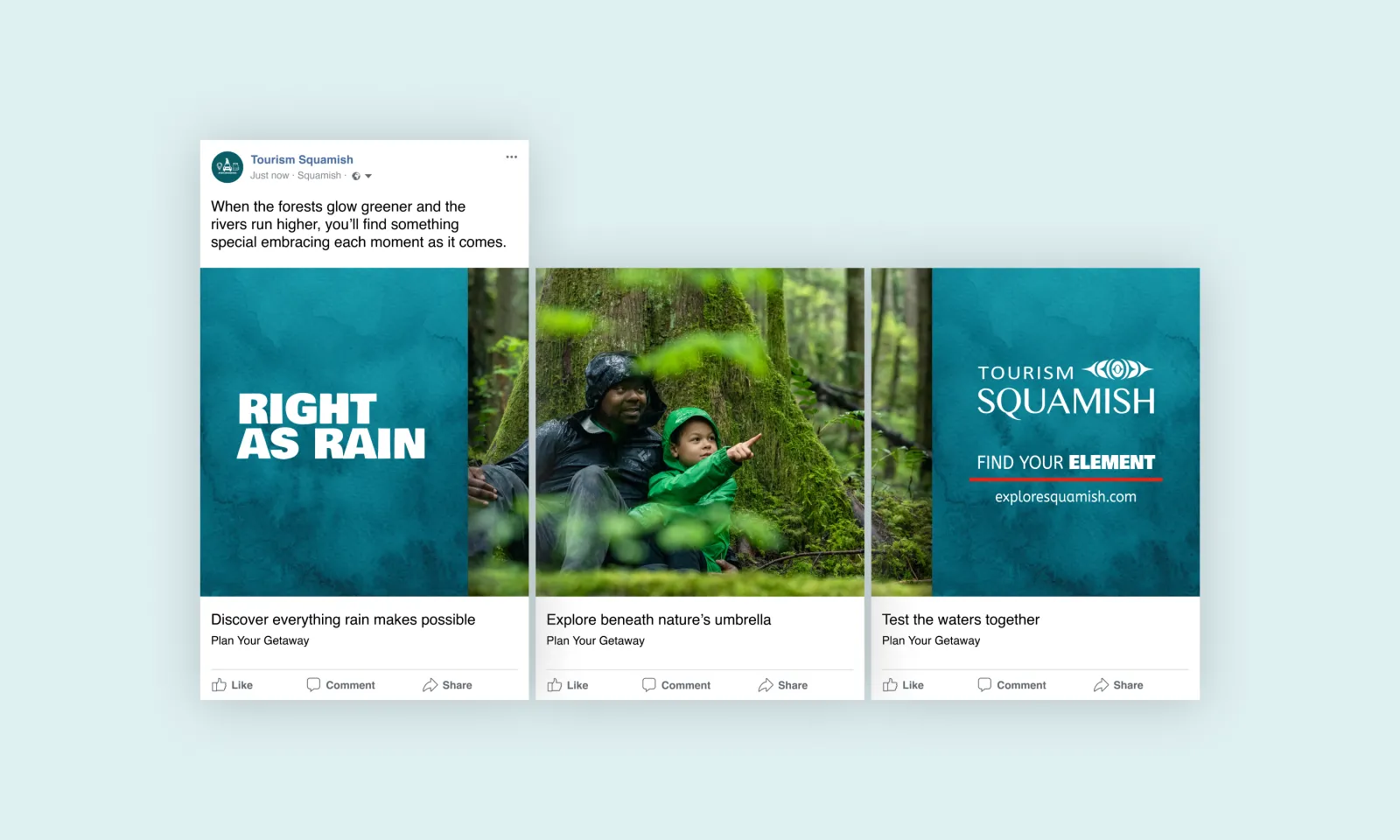 Language for a rainy day 
The language for this campaign plays off the idea of water in surprising ways. This offered flexibility to speak to various activities, attributes and adventures in the Squamish area while creating a compelling sense of intrigue. With this flexible approach, the audience was able to see how they could find their own ways to embrace the rain and water in Squamish, whether it was in the form of a hoppy craft beer or a hike through the rain forest.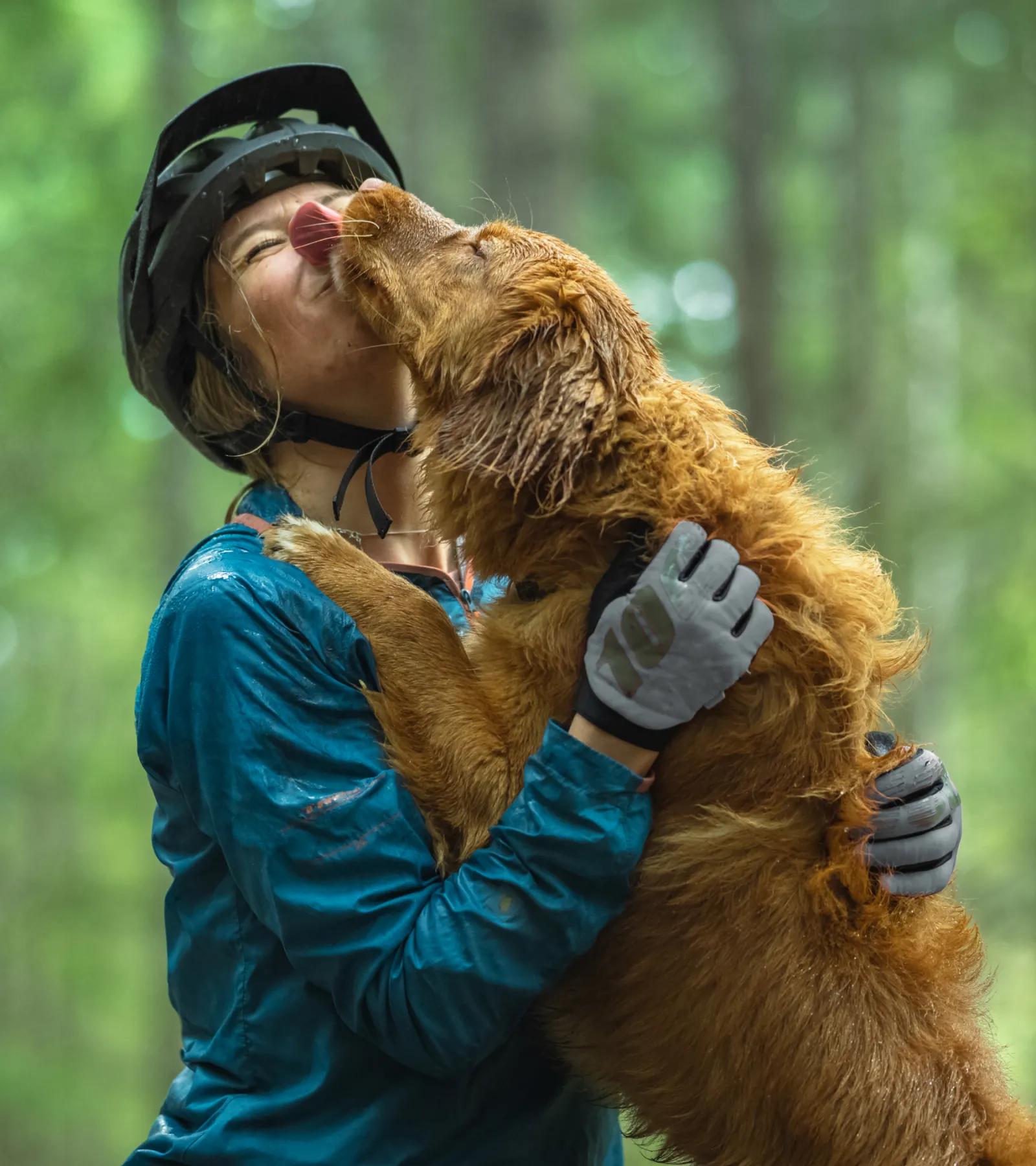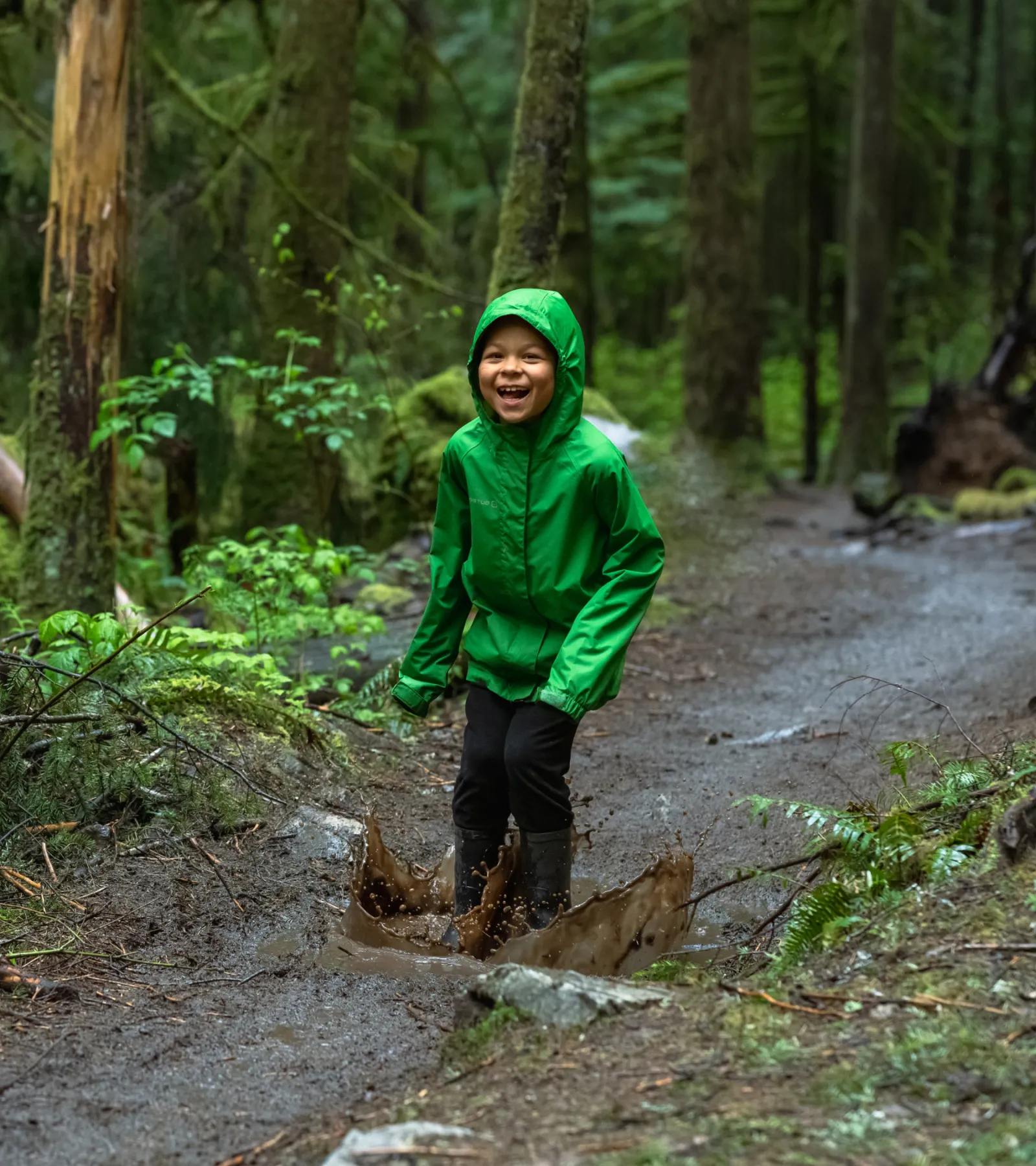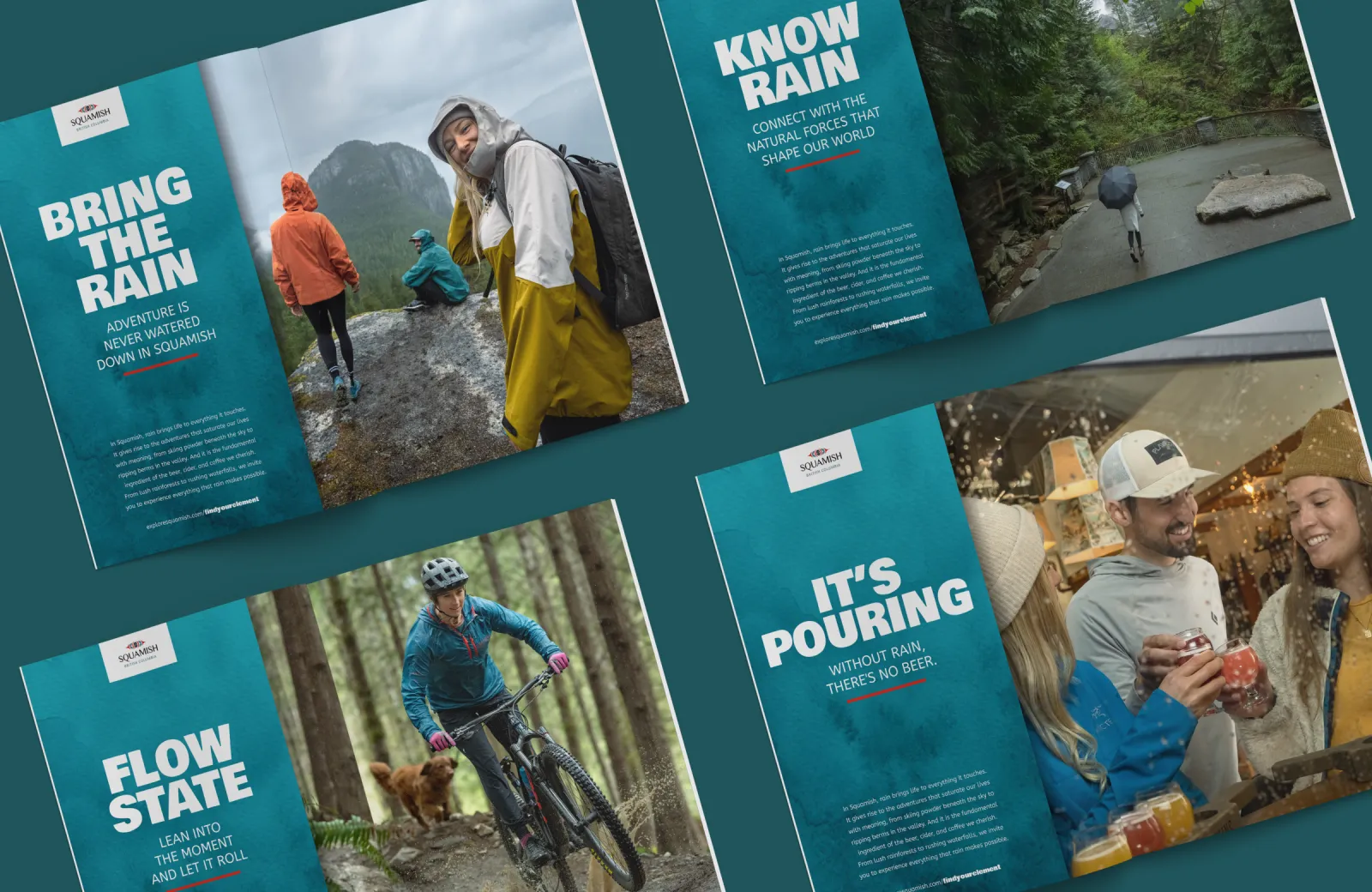 A visual evolution
We grounded the campaign in Tourism Squamish's existing brand guidelines, bringing it to life in a way that felt fresh and compelling, yet still connected to the brand. Fittingly, the brand's primary colour, teal, embodied the essence of water, so we leveraged that throughout. 
Watercolour elements were incorporated into the creative to build texture that was thematically aligned with the campaign itself.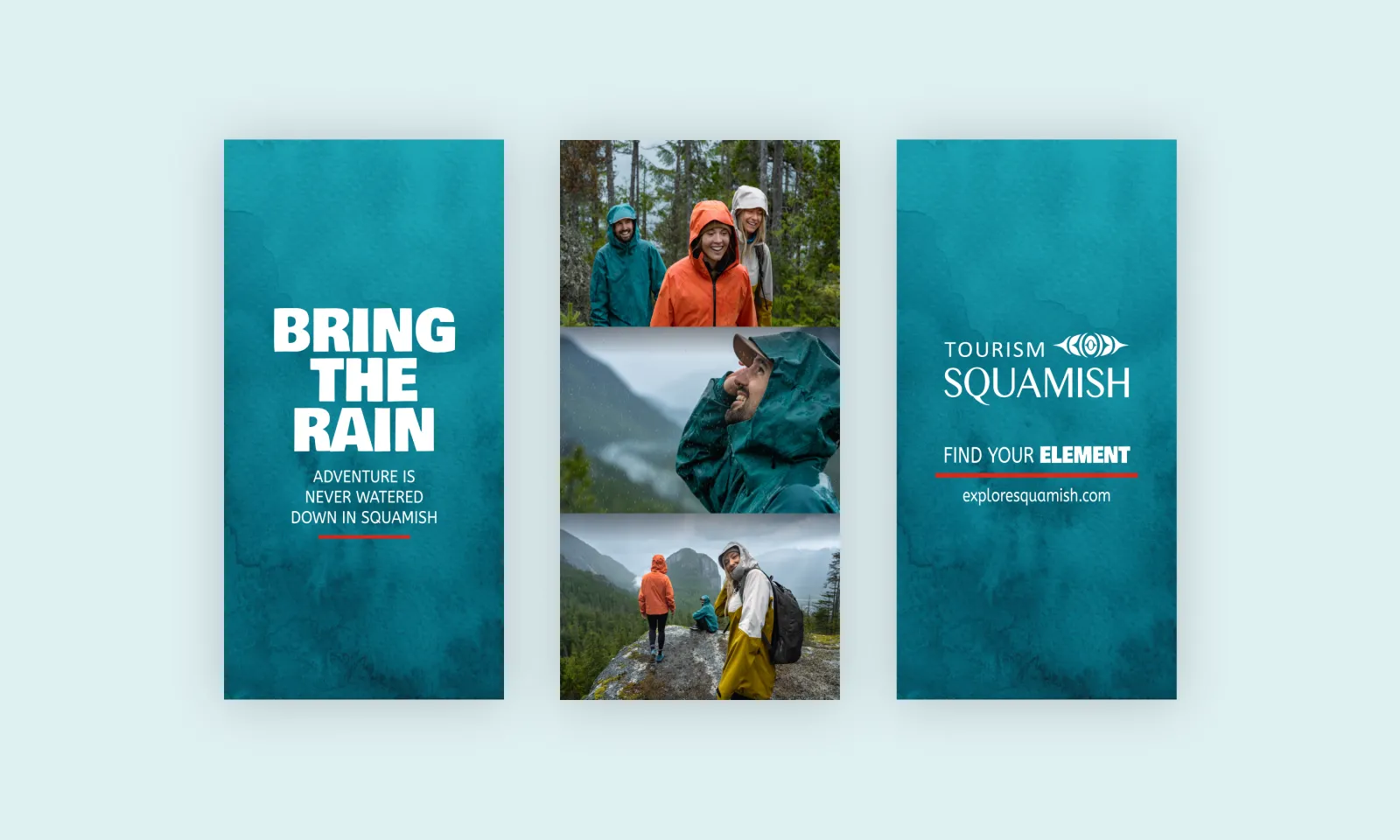 Immersive imagery
To successfully convince people to embrace the rain, while also delivering an honest reflection of conditions they were likely to find, we needed imagery that felt both immersive and inspiring. We didn't shy away from the moody, grey backgrounds that are part of the Squamish experience, and throughout, we featured water in a variety of shapes and forms: Waterfalls, the ocean, even a perfectly-poured pint. In every instance, our subjects were enthralled as they immersed themselves in Squamish's rainy environment.