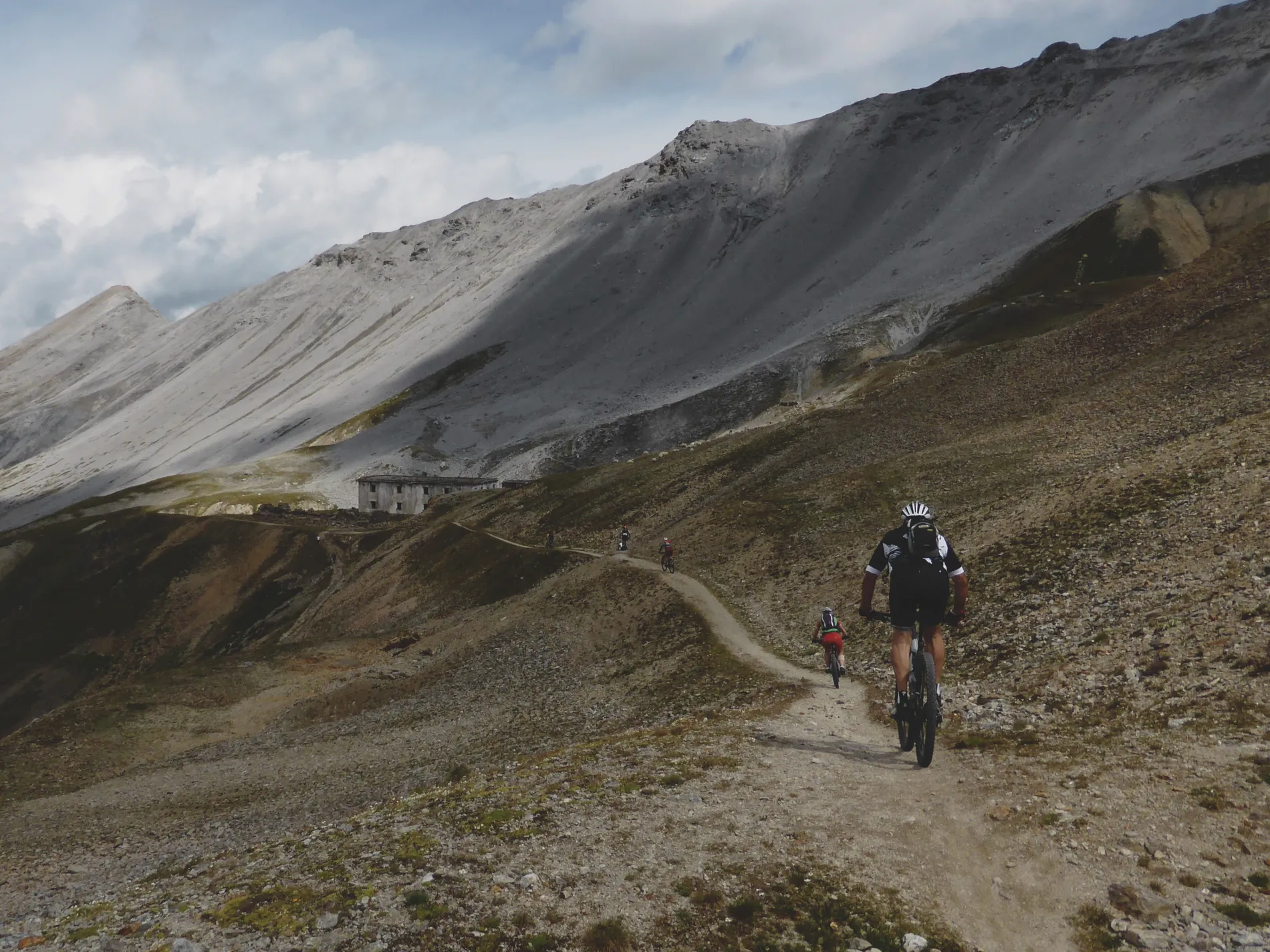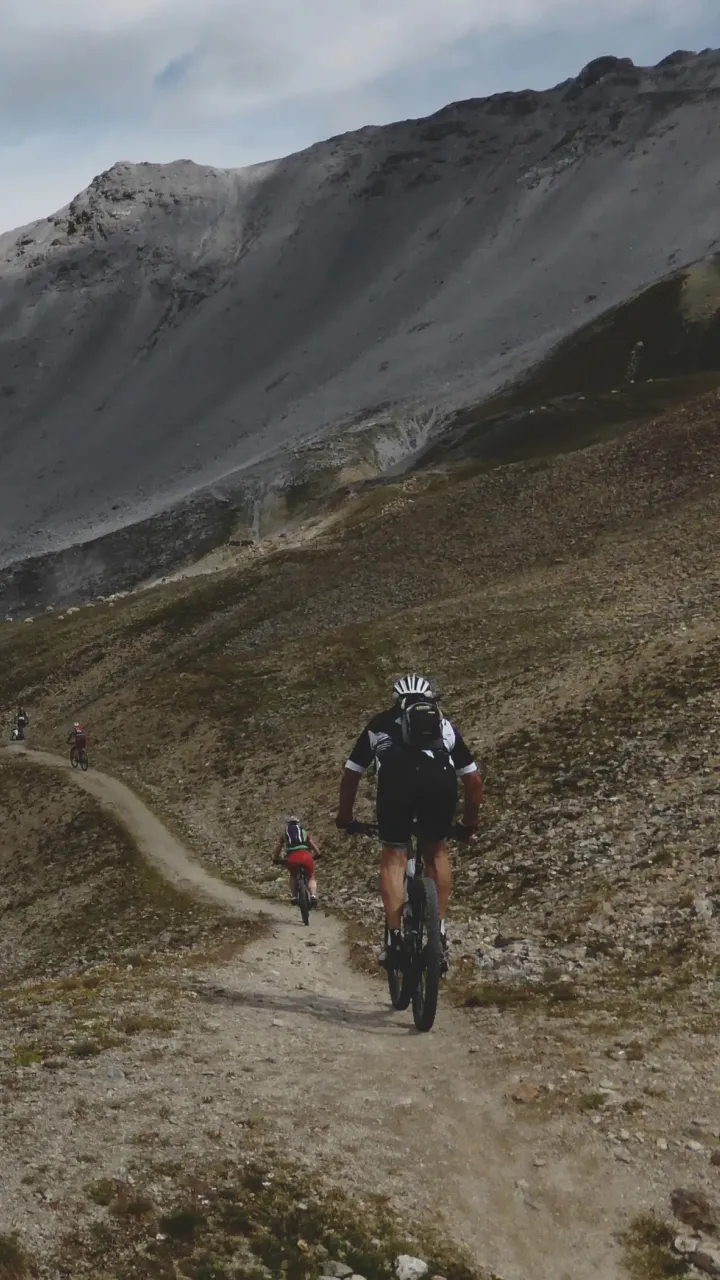 Three MTB destination marketing tactics to try in 2018
This time of year, many destination and resort marketers are starting to think about how to develop a marketing plan for their mountain biking products. Often times, with limited budgets and mountain biking playing only a small role in a bigger destination marketing strategy, it can be easy to fall back to traditional tactics: banners on the major publication sites, a few promoted posts on social media, etc.
This year, why not consider exploring a few non-traditional approaches to destination mountain bike marketing that take advantage of burgeoning trends in the bike world?
YouTube "Everyman" Creators
In the last few years, we've seen an explosion of mountain biking YouTube creators posting weekly vlogs about trails, products, tips and tricks, and other bike-related topics. What makes this new group of creators interesting is their "everyman" approach to content creation. While we're all used to the "shredits" of pro-athletes charging rampage-style lines and Whistler Bike Park laps, it's can be more relatable to watch POV footage of average riders humbly navigating some of the worlds best trails.
The real difference here is that these creators have built their followings not based on their riding or production value, but based on their personalities, their passion, and the authenticity of what they're doing. Judging by the views and subscribers these everyman creators garner, they seem to have tapped a market of mountain bikers that are looking for more than the action-packed pro edits we routinely see on major publication sites.
The opportunity with these creators lies in leveraging their influence to promote your destination to their audiences. Compared to major publications, the reach of everyman creators' content, targeting, and reporting might not be as specific as some marketers are used to, but you're also less likely to pay an arm and a leg for it.
The following chart compares the subscribers, views, videos, and average views/video for a handful of the top YouTubers in this category as of January 2018. Click here for the Google Sheet where you can sort by column and get contact information for each channel. This is by no means a comprehensive list, but it accounts for the top channels and a few of the smaller ones.
Content Partnerships
It's no secret that banner blindness and ad blockers are driving online publishers to find new sources of advertising revenue, and many of the main mountain bike networks are introducing more opportunities for native/sponsored/partner content on their sites (depending on which term you prefer).
Last year, our friends at Visit Sun Valley partnered with Freehub Magazine and Teton Gravity Research on an episode of their "Next Exit" series which highlights some of North America's best riding destination. The video appeared on both Freehub and TGR as native content, along with a handful of written posts including a visitors guide and promotion of the content series in social channels.
"This opportunity gave us the ability to tell an authentic story through the eyes of the Freehub team while at the same time leveraging the distribution reach of TGR. While we gave recommendations, the direction was ultimately driven by their team, making for genuine content that fit with their audience", said Scott Fortner, Executive Director at Visit Sun Valley.
Pinkbike is also working with mountain bike tourism destinations on sponsored content opportunities. They recently released a project with Tourism Tasmania centred around a video highlighting the region's unique geography and riding infrastructure, including Enduro World Series trails and a newly opened bike park.
The video was supported by an informative photo essay article on Pinkbike, part of a campaign with a reach of almost half a million people. On top of that, Pinkbike's comment section creates an interesting opportunity for potential visitors to connect with local riders in the destination.
Andrew Daly, Tourism Account Manager at Pinkbike, feels that sponsored content partnerships are a great way for destination brands to reach Pinkbike's massive and highly engaged audience.
"Research tells us the decision to travel is emotionally influenced. Adventure travel is the same but equally spurred on by the search for adrenalin. Beautiful content and imagery speaks to these emotions and is incredibly influential on a traveller's choice of destination. Our tourism clients recognize this so we've increased our content production, which provides those clients with evergreen photo and video assets that can be used ongoing across all marketing channels."
If you're planning on video being a core component of your content (which you should be) consider looking to YouTube as well as the major bike websites when evaluating your content partnership opportunities. There are a number of professional mountain bike content creators that exist solely on YouTube, one of the leading channels is Global Mountain Bike Network (GMBN).
Part of Play Sport Group, GMBN is YouTube's largest mountain bike specific channel, offering native content opportunities to showcase your destination to their global audience of over 670k subscribers. A partner like GMBN's YouTube-native approach as well as their specific production style ensures their videos resonate with their audience who have come to expect a certain type of content from the channel.
Regardless of who you choose to work with, it's clear that publishers are pushing content partnerships as an effective option to reach audiences above and beyond traditional display and paid advertising.
Host a Women's Skills Clinic
The past few years have seen a large growth in the popularity of mountain biking skills clinics, particularly among women who have typically been an underserved market in mountain bike tourism.
The increasing number of clinic providers rely as much on enticing destinations as they do the specifics of their skill building programs. Partnerships with these providers represent an interesting opportunity in two unique ways:
Specifically reaching beginner/intermediate female riders through these clinics and bringing more of this audience into your destination. This represents a growth opportunity in that this audience currently makes up a very small proportion of visits to most mountain bike tourism destinations. The word of mouth that comes from these visits will continue to unlock this underserved market, particularly if you can cater your product offering to provide the best place experience. Think single track and local wine tasting, or downhill shuttles paired with apres yoga sessions.
Creating opportunities for traveling couples to come and ride in your destination. While the destination mountain bike travel industry tends to be male dominated, providing opportunities for both men and women to enjoy your destination together makes the destination more compelling to both partners, in fact we see this often in sport-travel (for example Sacred Rides offers a category of trips called "Bring your Partner").
If you're looking for partners, a great place to start is this recent Pinkbike article listing 7 different women's clinics in 2018.
Contact MMGY Origin
Our MMGY Origin team would love to work with you.
We specialize in helping the outdoor industry and tourism businesses develop winning creative and destination marketing strategies.
To learn more about us or how we can help you take your destination marketing efforts to the next level, please Contact us.
To receive our monthly newsletter "Insights on The Outdoors" please subscribe at https://www.originoutside.com/newsletter